More Americans Earning Over $100K Are Living Paycheck to Paycheck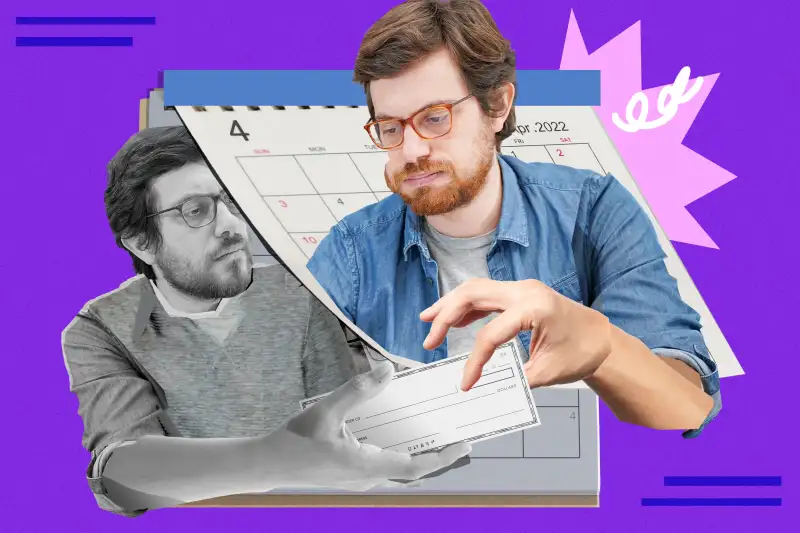 Eddie Lee / Money; Getty Images
As inflation and a possible recession continue to squeeze household budgets, the share of Americans who say they live paycheck to paycheck — meaning that they use all or most of their income to pay for expenses each month, without saving — is growing, especially among higher earners.
The numbers
Roughly 64% of U.S. consumers lived paycheck to paycheck in December, according to the results of a new survey of nearly 4,000 people from financial publication PYMNTS.com and online lender Lending Club.
That suggests an increase of 9.3 million Americans compared to a year ago, when 61% of people reported living paycheck to paycheck.
Go deeper
Of that additional 9.3 million people, PYMNTS found that 8 million are folks who earn more than $100,000 per year. That means that much of the increase in the share of consumers living paycheck to paycheck is being driven by those on the higher end of the income spectrum:
In December, 51% of those earning more than $100,000 per year said they lived paycheck to paycheck, up from 42% a year earlier.
The survey results also show that it's getting harder for this group to cover their expenses:
16% said it was difficult to pay their bills each month in December 2022, compared to 11% in December 2021.
Advice from Money
As prices keep rising, those having trouble with essential bills every month shouldn't hesitate to seek assistance — whether from a trusted financial expert, government program or local food bank.
And even on a very tight budget, financial experts generally recommend putting aside anything you can each month — even if it's only $5 — to build an emergency fund and help reinforce the habit of saving automatically.
More from Money:
The Secret to Saving the Perfect Amount of Money Every Time You Get Paid
How to Save for Retirement Even When You're in Your 20s and Broke
Your Emergency Fund Is Probably Too Small Now (Thanks, Inflation)