Here's How Much Americans Spend on Every Big Holiday, Ranked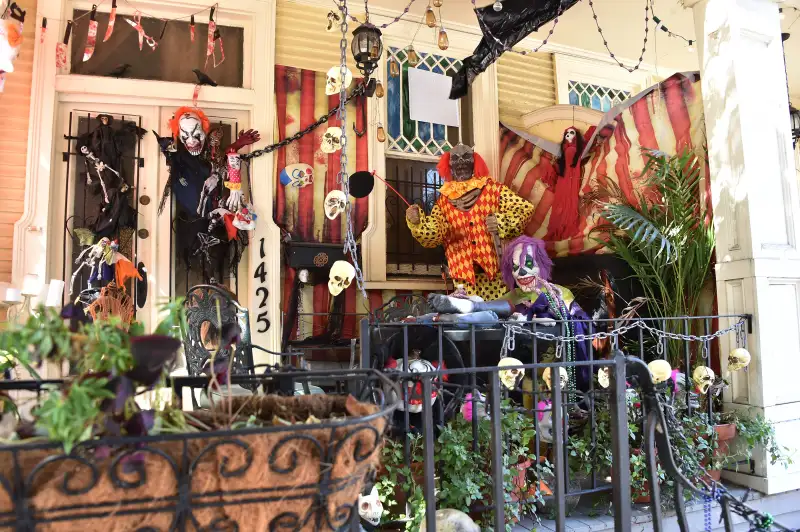 Mladen Antonov—AFP/Getty Images
Halloween is just around the corner, which means you've probably been shelling out for bags of fun-size chocolate, fake cobwebs and jack-o'-lanterns to scare trick-or-treaters—not to mention sufficient accessories and makeup for your daughter's Moana costume or your husband's elaborate Pennywise getup.
In fact, with the economy on an upswing and more disposable income in many household budgets, Americans will spend over $8 billion on candy, decorations, costumes and cards this year, IBISWorld reports—more than in the last five years.
On an individual level, the average person plans to spend about $86 this year on average on Halloween fun, according to the National Retail Federation, which surveys consumers before every holiday to get estimates of their outlays. Most of that money goes into costumes—about $32 on average—but shoppers will also pay about $25 each for candy and for decorations.
Yet while those costs may haunt your wallet, they pale in comparison to the amounts Americans spend on many other big holidays.
Winter holidays like Christmas obviously make up much more of the average American's holiday-related budget—with both gifts and other thematic spending showing up as big line items. But other celebrations also rack up big tabs. Mother's Day, Father's Day and Valentine's Day all topped Halloween—largely because of gift-giving traditions. But even Easter outpaced Halloween for expected outlay, the NRF found.
The NRF data lumps in Thanksgiving shopping with Christmas expenses, which is one reason that the total is so much higher than other holidays. Of those celebrating a winter holiday, most will expect to spend a whopping $476 on gifts for family. Consumers plan to also cough up $115 for food and candy, and $78 for decorations.
People also tell the NRF that they'll spend more on gifts for Mother's Day than Father's Day. A May 2017 survey found that Americans were planning to spend $5 billion on jewelry for Mother's Day. The most popular gifts for dads, by contrast, were gift cards and clothes—accounting for a planned $2.2 billion in total.