'Another Slap in the Face.' Laid-Off Sears Employees Are Furious After Execs Get Up to $25 Million in Bonuses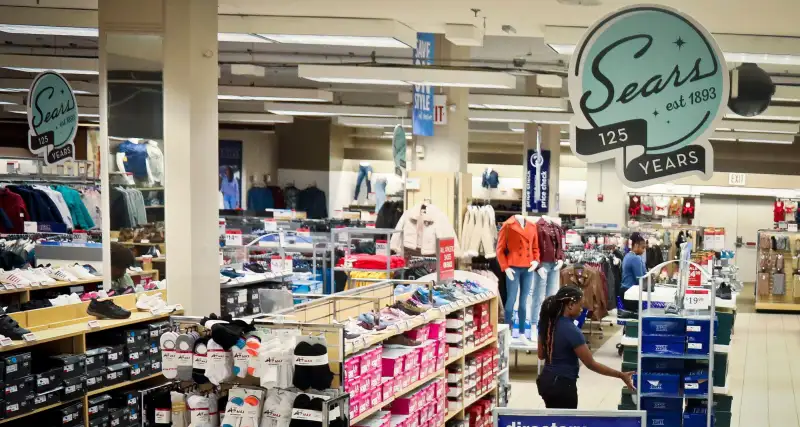 Bebeto Matthews—AP/Shutterstock
When she heard Sears got approval to give its executives millions in bonuses, Sheila Brewer felt sick to her stomach.
The 47-year-old dedicated 17 years of work to Kmart and was laid off in September as Sears Holdings, which owns Kmart along with its namesake brand, prepared to file for Chapter 11 bankruptcy. Without a job for two months, Brewer says she was emotionally and financially devastated, struggling to make ends meet.
Last Friday, when a U.S. bankruptcy court approved a plan for the company to dole out more than $25 million in bonuses to hundreds of executives and senior-level employees over the next year, the news hit Brewer hard.
"Are you for real?" Brewer says she thought. "What type of world is this? How could the judge say yes?"
Current and former Sears and Kmart employees are befuddled, frustrated, and furious as the company sets out to provide tens of millions of dollars in financial incentives for higher-ups to stay on board amid bankruptcy. If the company hits certain financial goals, 19 executives will split $8.4 million in bonuses over the next six months, and 315 senior-level employees will split the other $16.9 million, according to the Chicago Tribune.
"I'm not sure why you get a bonus for running the company into the ground," says Robin S., a former commercial account executive at Sears who was laid off in November and asked to be identified by her first name and last initial out of concerns over employment prospects. "That defies common sense."
Sears posted $1.9 billion in total losses during the first three quarters of this year and shuttered hundreds of stores in 2018. The company has laid off at least 7,301 Kmart and Sears employees this year — 4,041 of whom were dismissed after the company filed for bankruptcy in October, according to Challenger, Gray & Christmas, a career transitioning firm based in Chicago. And some former employees say their severance pay was suddenly cut short or disappeared altogether as a result of bankruptcy.
Sears and Kmart stores did see 4.3% more in in-store sales than during the same quarter last year — but even that was "driven by liquidation sales in the stores that were announced for closure," the company said in its most recent regulatory filing.
"It's just another slap in the face," says Onie Patrick, who worked at a Kmart in Illinois with Brewer for nearly nine years until their store closed in September. "And we're tired of getting slapped in the face all the time."
A spokesperson for Sears Holdings declined to comment when reached by Money.
This attempt to retain and provide financial stability for higher-ups hasn't translated to the Sears and Kmart employees who lost their jobs in recent months. These layoffs had a different set of implications for each impacted employee. Some were told they had several weeks or months until their jobs would be eliminated, while others, like Robin, had just an hour between hearing the news and leaving the company.
It's also unclear what the impact has been on each employee's severance pay and pension plans. Some employees, like account executives with Sears' Kenmore brand, received severance pay equal to a week for every year they worked there. Others saw their pay cut short. Brewer, for example, was expecting to receive eight weeks of severance pay. She says she received checks for two weeks and then got a letter from the company informing her that the rest of her severance pay wouldn't come since Sears filed for bankruptcy.
"We wake up and we live and breathe Kmart and do what we can for the company and give it our all," Brewer says. "And in the end, they give us nothing."
A Sears Holdings spokesperson declined to detail the issues surrounding the severance pay.
The elimination of thousands of jobs and hundreds of stores echoes a devastating trend as companies that were once booming and profitable fall flat, filing for bankruptcy protection and, in some cases, liquidation. Often in cases of bankruptcy and liquidation, benefits, pensions, and severance pay for workers are eliminated or altered — and impacted employees across the country have had enough.
"Workers need to be protected," Brewer says. "There's no way that you're saying you don't have money to pay our severance, but that you do have money for bonuses? There needs to be a new set of circumstances."
More than 33,000 employees at Toys 'R' Us, for example, received no severance pay after the company began its liquidation earlier this year, and thousands of them partnered with Rise Up Retail, a workers' rights group that mobilizes retail employees across the country, to demand it. The efforts — which took them to meetings with Sens. Bernie Sanders and Cory Booker, and to protests in New York City — resulted in a $20 million severance pay fund, marking a substantial win.
Lawmakers like Sanders and Sen. Sherrod Brown have lambasted Sears for setting aside millions in bonuses for executives, too. Now, dozens of former Sears and Kmart employees are joining Rise Up Retail with the hope of making a similar impact. Sixty-two current and former Sears employees sent a letter to Sears Holdings Chairman Eddie Lampert in November, asking him to guarantee laid-off employees would receive proper severance pay, have their pensions protected, and get financial assistance through an employee hardship fund if the company were to liquidate.
Sears has not responded to the letter, says Lily Wang, an organizer with the group.
"This is an affront to current and former employees," Wang says. "The fact that the future of thousands of people is on the line, and hundreds of thousands of folks have been systematically fired over the years, seeing years of service just amount to nothing. This is outrageous."