Ant-Man and the Wasp Brings in $76 Million for Its Opening Box Office Weekend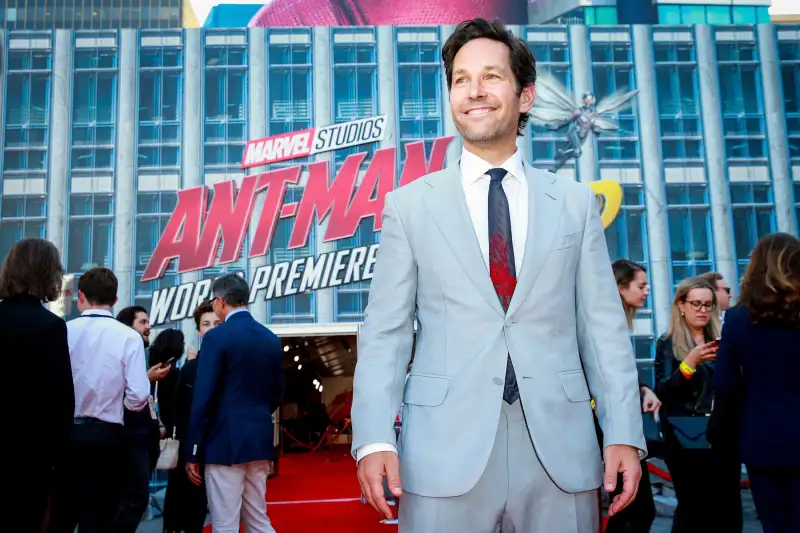 Ants and wasps can spoil a summer picnic, but they brought good news to Walt Disney Co. at the weekend box office.
Ant-Man and the Wasp, the latest superhero film from the entertainment giant's Marvel division, opened with weekend sales of $76 million in U.S. and Canadian theaters, research firm ComScore Inc. estimated in a Sunday email. That easily beat the $57.2 million opening of the original Ant-Man in 2015.
Backed by its powerful lineup of Marvel characters, including Black Panther and Iron Man, Disney went into the weekend dominating this year's box office, with domestic sales of $2.27 billion and a 36 percent share of revenue. That's despite the underwhelming performance of Solo: A Star Wars Story since its May release.
While the film landed within Disney's weekend sales projection of $70 million to $85 million, it fell short of some analysts' estimates. Analysts at Box Office Pro were expecting $82 million, while Box Office Mojo saw $88 million.
The only other new film this weekend is The First Purge, a sci-fi/horror tale from Comcast Corp.'s Universal Pictures. The film brought in sales of $17.2 million to rank in fourth place.
In Ant-Man and the Wasp, Paul Rudd reprises the role of the title character and his alter ego Scott Lang. Evangeline Lilly is the Wasp, aka Hope van Dyne. In this go-round, Lang is balancing parenting and superhero duties when he's sent on a new mission by van Dyne and Hank Pym, played by Michael Douglas.
Critics liked the new Ant-Man, with the film earning an 87 percent positive score at RottenTomatoes.com, the website that aggregates reviews.
Ant-Man and the Wasp cost $195 million to make, according to a person with knowledge of the matter who asked not to be identified. That compares with the $130 million for the 2015 film. Neither figure includes the millions spent advertising and marketing the film.
The original Ant-Man went on to collect $519.3 million in worldwide ticket sales, according to Box Office Mojo.
The First Purge is a prequel to the dystopian Purge series that has already taken in $320 million in global box-office sales.
In the latest film, a third political party arises, the New Founding Fathers of America. To reduce crime, the party makes Staten Island, New York, the site for a one-night free-for-all. But the violence is contagious and spreads.
The film cost about $13 million to make and was expected to bring in about $19 million to $22 million in weekend sales, suggesting a profitable run for the Universal. Critics generally liked the picture, with 53 percent of reviews positive.