Using an AOL or Hotmail Email Makes You Unhireable, Career Experts Say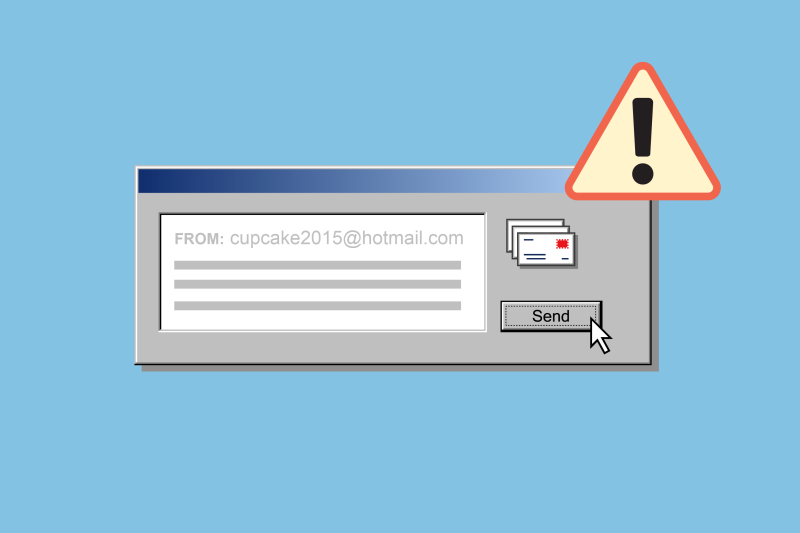 Applying for jobs is stressful enough without worrying about your email. But if you're using an old-school provider, you may be doing yourself a disservice.
Not only do these dot-com-bubble era accounts look hopelessly dated, they signal to employers that you might not be taking the application process seriously, warns Alexandra Levit, the chairman of DeVry University's Career Advisory Board. As she puts it, "there's no reason for people to do it."
Here's what else you may want to consider when choosing an email account for your job search.
Use the gold standard
Between 2005 and 2008, anything went when it came to email, Levit recalls. But in recent years, standards have changed. With the advent of G Suite, Google's brand of productivity and software tools, launched in 2006, employers and their charges began using Gmail, the company's free email service. A Gmail account came to be regarded as "the gold standard," says Levit, and Gcal invites the norm. All of which is to say: Get a Gmail or Outlook account. It's not like you'll have to pay for it.
Stay classy
"I don't think an email should make any kind of impression," says Levit. So ditch the cutesy email handle. And don't choose a handle that makes any prospective employer do a double take. Vicki Salemi, a career expert for Monster.com, agrees. Choose a simple handle that sounds professional and is easy to spell, she advises. Then, "make sure it's sparkling—no errors, no typos."
Don't leave it out
When applying for jobs, don't forget to include your email address, says Levit. Always put it on your resume, preferably at the top, and include it in other hiring materials as well. A professional email signature (think: business author) adds a nice touch.
Remember age discrimination is real
It's a sad fact that many employers still discriminate against applicants based on their age. You'd think they'd know better, given the rise of the #MeToo movement and other powerful reckonings around issues of social misconduct. But unfortunately, advertising you're a job seeker of a certain age can put you at a disadvantage, says Alison Doyle, a job search expert at the Balance Careers, whose family of sites cover topics such as personal finance, careers, and small business. For this reason alone, it's a better idea to use a more modern email address, though she admits "Yahoo is not even quite as dated as AOL or Hotmail would be."
Not ready to give up cupcake2015@hotmail.com? Take heart. You can set up a separate account for job searching, says Doyle. Or take comfort in the fact that the gig economy may be turning the tide in your favor.
"With the increase in remote work, nobody knows how old you are," she says.