19 April Fool's Products That We Sorta Wish Were Real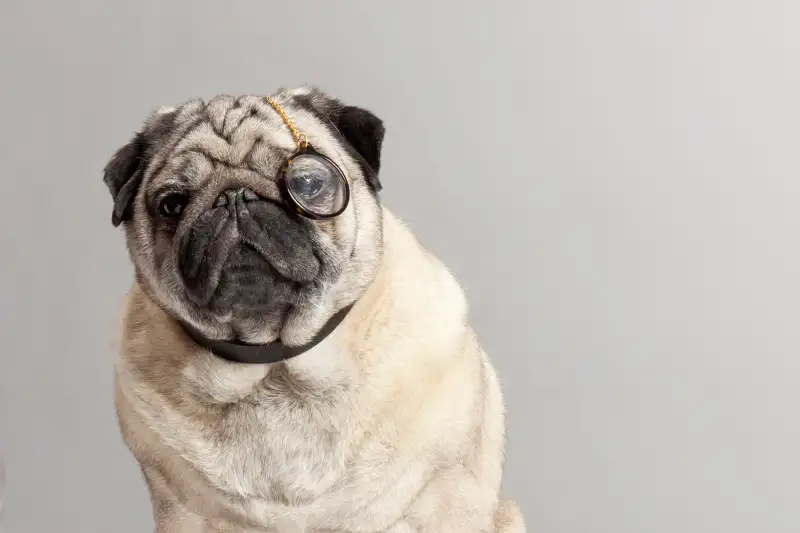 Gorman Studio—Copyright: gorman studio 2009
In recent years, it's become standard practice for consumer brands to roll out all sorts of goofball products and services on April 1. April Fool's gags used to require a significant investment—like, say, taking out a full-page ad in USA Today—to do them right. Nowadays, all a company needs to put together an April Fool's joke and elicit some chuckles (not to mention attention) for a brand is a social media account, some quick photoshopping, and a hastily produced press release or video.
For us, the best April Fool's products not only make us laugh (duh), but manage to be ridiculous while almost seeming plausible. We live in a world where Ding Dong ice cream sandwiches and perfume that smells like a cat's forehead are real things, after all. So it wouldn't seem too crazy for some of the items below to actually exist. (Joke products get extra points in our book if they poke fun of their own brands and consumer culture in general.)
Here are 19 April Fool's products we've found amusing—many of which we totally wish were real.
Samuel Adams HeliYUM
"Infusing beer with helium has an amazing impact on the beer," Samuel Adams founder Jim Koch explained in a prank commercial for the company's latest beer, HeliYUM. "Couple this with a lighter mouth feel, and you've got a beer unlike any you've ever tasted." And yes, the video for the new brew features lots of the high-pitched cartoon voice that comes after swallowing helium.
Workday Roast
If only Caribou Coffee really could have produced this groundbreaking coffee, which supposedly used special (magic) beans from an island off Papua New Guinea to create a brew that stayed hot for a full eight hours. Here's the video telling the back story of the fictitious roast.
https://www.youtube.com/watch?v=-MaRp04Mwa4
Alamo Monster Truck Rentals
Lots of rental car companies will let customers borrow Porsches and even Lamborghinis. Last year for April 1, Alamo said it wanted to provide "truly monstrous experiences to vacationers," in the form of a new monster truck rental program featuring vehicles with 66-inch wheels and supercharged V8 engines.
Domino's Edible Pizza Box
A couple years ago in the UK, Domino's floated the "edibox" as an April Fool's joke. The "snackaging innovation" was promoted as an environmentally friendly, waste-free dining experience, created in part because "the majority of Domino's devotees crave extra crust once they've finished their meal."
Sony Power Food
Using something called the "Voltaic Enzyme," Sony introduced a marvel of technology we only wish were real: Power Food enabled the user to recharge devices by plugging them into snacks. "The same types of fuel you use to power yourself – cake, cereal and energy bars – can be used to power your favorite electronics without hassle," Sony promised.
Virgin Atlantic Glass-Bottom Plane
"I'm thrilled to announce that Virgin has created another world-first with the introduction of the technology required to produce the world's first glass-bottomed plane," Virgin Atlantic founder and president Richard Branson said in a April 1, 2013, press release. But sorry, thrill seekers, it was just a goof. Airline passengers won't be able to stare at the ground 30,000 feet below their feet anytime soon.
Baby Mudder
Last year, we got a kick out of the fake launch of Baby Mudder, a "toddler-centric obstacle course" featuring electric shocks and intimidating signs with messages like "Is That Mud in Your Diaper?"
Lego Glasses
Curse you Lego! How could you come up with a product we'd find amazingly useful—glasses that help you find missing Lego pieces—and yet fail to actually create this "wearable assistive brick-sorting technology."
Airbnb International Space Station Rental
It's no joke that you can sleep in a bedroom surrounded by sharks in a special aquarium Airbnb rental. But alas, the special offer allowing Airbnb guests to spend the night in the International Space Station at a rate of $4,112 per night was just a prank.
KFC Mighty Mouth Extender
A new burger from KFC Australia was supposedly so big that restaurants were simultaneously introducing the Mighty Mouth Extender, which gave the user snake-like flexibility in the jaw for superior burger consumption.
Pizza Hut Pepperoni Pilsner Beer
April Fool's is full of oddball flavor mashups--cheesesteak vodka anyone? When Pizza Hut floated a new pepperoni pilsner beer, it went the extra step of producing a video featuring a pair of stereotypical bearded brewmasters and a craft beer-friendly acoustic guitar soundtrack.
https://www.youtube.com/watch?v=WgmBnWQj1S0
Hunter Boots for Dogs
Dog boots and socks are readily available for purchase at pet stores. So it shouldn't come as a surprise that many people believed that the upscale Hunter Boots for dogs introduced for April Fool's Day were real—and some pet owners were upset they couldn't buy them.
Bacon-Flavored Scope Mouthwash
Some consumers were also angry that they got played by fake rollout of Scope Bacon a few years ago (tag line: "For Breath That Sizzles"). Scope's Facebook page drew quite a few agitated commenters: "Never fool with bacon," one warned.
Motorola Artisanal Selfie Stick
If there's one product that pops up in April Fool's jokes as frequently as drones, it's the selfie stick. In addition to the selfie shoe and the selfie stick for pets, there was the artisanal selfie stick from Motorola, crafted of fine wood and leather.
Lululemon Spray-On Yoga Pants
For a mere $1,200 a bottle, Lululemon was offering to sell a new product called Lululemon Pledge, which purportedly contained enough liquid to cover one's skin in 1,200 pairs of spray-on yoga pants. The truth is that TV talk show host Jimmy Kimmel should take most of the credit (and profits) for the gag—Lululemon's joke was a reaction to Kimmel's ad for the fake product.
David Hasselhoff Automated Photobomb
Google always has an abundance of silly April Fool's quick hits, like this classic, in which the Hoff would automatically be inserted into your photos.
Photo illustration by Sarina Finkelstein for Money; Getty Images (1); Everett Collection (1)
Warby Barker Dog Eyewear
"There's nothing we loathe more than seeing a cute dog in heinous glasses," the pitch-perfect fake pitch for Warby Barker explained. The hipster brand promised designer dog eyewear—even monocles—featuring affordable prices and chew-resistant frames. "Whether burying bones, sniffing butts, or just gnawing on slippers, we believe that all dogs deserve the gift of sight."
Cheeteau, the Cheetos Cologne
You might think that the idea of a gross artificial cheese cologne would be enough of a joke. But Cheetos took the gag to the next level for April Fool's 2014, when it actually created such a monstrosity and sent some bottles of Cheeteau to "lucky" members of the media. "My office smells like Chester Cheetah's athletic cup," one reviewer summed up.
Tidy Cats' Clump Claw 2000
Drones are ripe for being included in April Fool's gags, and this one introduced from kitty litter brand Tidy Cats serves one seriously innovative purpose—scooping and disposing of cat waste. While the flying kitty pooper scooper is obviously not for sale, Tidy Cats did create a prototype it allowed CNET to test.