Airbnb Contest Invites You to Spend the Night in a Shark Tank--No Charge!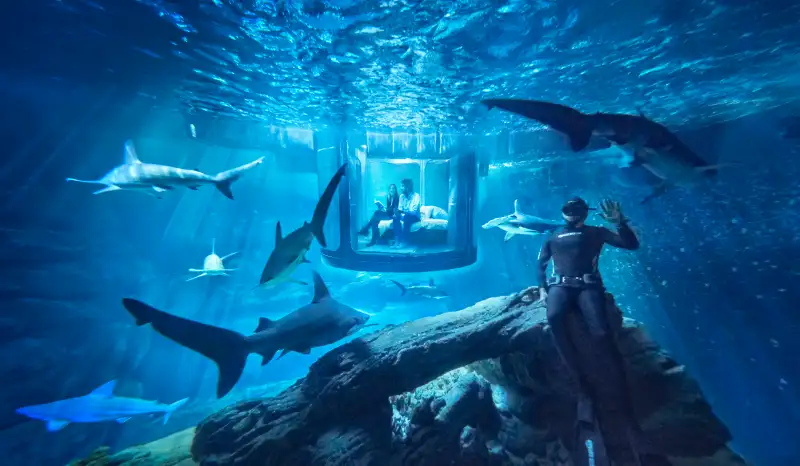 Every month Airbnb has a "Night At" contest, where people can enter to win a night in a choice Airbnb locale.
This month's offering is a little more unusual, however. It's a Parisian aquarium full of sharks, just like some Bond villain's secret underground lair.
Hosted by Fred Buyle, a freediver and shark enthusiast, at the Aquarium de Paris, right in front of the Eiffel Tower, this bedroom is literally suspended in an aquarium so you "sleep" surrounded by sharks, which you can see through a 360-degree glass wall. The 35 sharks inside the tank can also see you. The property is available for the winner and a guest on April 11 to 13.
Amenities wise, this very special property features linens, shampoo, and breakfast. The listing cheekily says it has "other pet(s)."
There are some rules, naturally, including no selfies after dark. Also, avoid seeing the movie "Jaws" before you go, no sleepwalking, no diving, don't eat the chum, and keep hands and feet inside at all times.

For a chance to win, you just login to your Airbnb account, find the listing "Night at the Shark Aquarium" and fill out a form saying why you should win. Judges will weigh your creativity and originality.