Dreamliner Gets 'Nose Job' After Hail Damage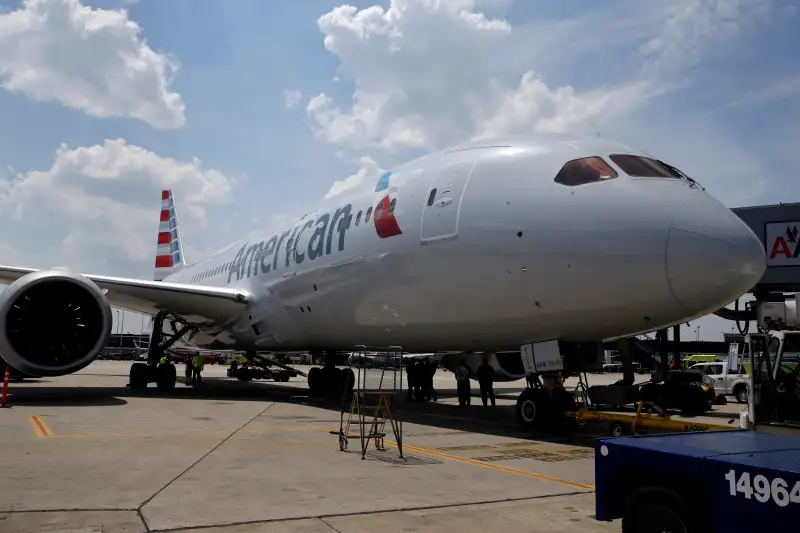 Last month, a Chinese hailstorm pushed in the nose on a $224.6 million Boeing 787 Dreamliner that had only been in service for three months.
The incident didn't result in any injuries, but the plane's nose cone area and cockpit had to be replaced in Beijing as well as a slew of lights and flight surfaces that were damaged by the violent storm.
Yesterday, American Airlines tweeted a picture of the mended nose with the text "Oh hail, I'm not afraid to say it: I've had a little work done," which delighted the public, garnering 329 retweets.
The 787 Dreamliner is Boeing's most efficient plane in its fleet, made in part by advanced materials like carbon fiber in the fuselage—which was not damaged by the hail. American Airlines currently has nine Dreamliners in its fleet and has moved them into long-range routes servicing Buenos Aires, Tokyo, Shanghai and Beijing.