Are Skills-Building "Boot Camps" Worth the Bucks?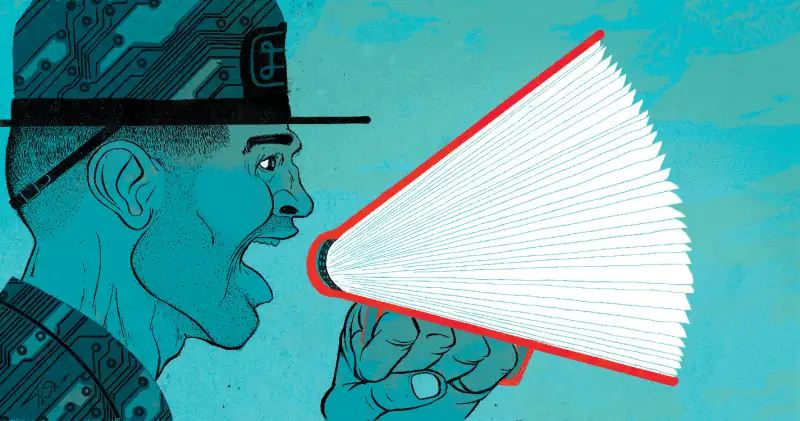 Illustration by Jacob Thomas
As if college isn't expensive enough these days, some students are now paying thousands of dollars, over and above their normal tuition, for specialized courses in everything from business fundamentals to computer programming.
Often referred to as "boot camps," these à la carte programs promise to provide the specific skills that employers want in their new hires and that may not be part of the regular college curriculum. Some programs cater to current students, others to recent grads.
"Colleges have always been about preparing students for the fifth job, not the first job," says Ryan Craig, author of College Disrupted: The Great Unbundling of Higher Education. "Boot camps are providing the last-mile training."
Most boot camps are run by independent, private companies. But growing numbers of colleges are starting to offer their own version. We're also likely to see more private boot camps team up with colleges to access federal financial aid through a pilot program of the U.S. Department of Education. While they vary in length and cost, most programs will set you back at least $1,000 a week for tuition alone.
Coding boot camps are the biggest category, enrolling more than 16,000 students last year. But at least a dozen major colleges also offer monthlong programs in entrepreneurship, finance, and management, tailored to non-business majors. Independent companies, such as Fullbridge and Koru, run boot camps for "soft" skills like teamwork and problem solving. (Read more about the different types of boot camps.)
So, are they worth it? Anthony Carnevale, director of the Georgetown Center on Education and the Workforce, says they can be, but he urges students (and parents) to vet them carefully, as oversight of the programs is still developing. Make sure, for example, that any privately run program is licensed by your state, which gives you some consumer protections if it fails to deliver on its promises. The way states regulate the programs will vary, but you can start by checking with your state's higher education authority or workforce division.
Experts say the growth of these short-term supplemental programs shows that for many jobs, while a four-year degree is the ticket to entry, you still have to demonstrate skills beyond that degree to be a desirable applicant.
In today's job market, the highest-paying and most in-demand positions are what the workforce analytics firm Burning Glass Technologies calls "hybrid jobs." Such positions bring together skill sets that traditionally haven't been mixed in an academic setting, says CEO Matt Sigelman. In a recent analysis, for example, Burning Glass found about a million job openings for students with general liberal arts degrees. Add one of eight skills, such a basic statistics or graphic design, to that liberal arts degree, and an additional 900,000 jobs become available.
"There's a lot of opportunity and a lot need for students to look for complementary training to layer on top of their degree programs," Sigelman says. But, like Carnevale, Sigelman notes these programs require a considerable investment of time and money, and you need to investigate each program to be sure it can deliver on its promise.
Bear in mind that few boot camps, even those sponsored by colleges, currently offer course credit. Nor are they generally eligible for federal grants and loans, unlike some professional certificate programs that colleges offer. So before you enlist, find out:
Is it affordable? Even if the tuition is manageable, don't forget extra living expenses, suggests Nick Ducoff, vice president for new ventures at Northeastern University in Boston. A full-time, three- to six-month program could mean added housing and food costs of $5,000 to $10,000, as well as cutting into the hours you could earn money by working. (Read more on how to pay for the programs.)
Does it offer the right skills? There's extreme specialization across the top boot camps. Some coding courses, for example, teach the programming language Python, others JavaScript. "You want to make sure you go to a boot camp that's teaching the languages that are in high demand in your community," notes Rick O'Donnell, founder of Skills Fund, a lender for boot-camp programs. Check job listings to see what specific skills local employers are looking for.
What kind of employer partnerships does the program maintain? Give preference to programs whose employer partners match the field you want to work in. "Your ability to network and build relationships goes up dramatically," says Andy Chan, vice president for personal and career development at Wake Forest University. If getting a new job is the main goal, students should favor boot camps that look at employers—not students—as their customers, says Zander Rafael, co-founder of Climb, which lends to students at more than 70 skills programs around the country. That may sound counterintuitive, but a program that views employers as its customers will be more in tune with the skills businesses want and adjust its curriculum accordingly, which ultimately benefits the student, Rafael says. Coding boot camp Galvanize, for example, maintains teams in each of the seven cities where it has campuses that work with local employers to understand the open positions and the skills needed for them. That information gets relayed back to the school's curriculum development team, says Galvanize Chief Operating Officer Ben Deda.

What's the job placement rate, and where are alumni working? Ask about both the program's completion and job placement rates. A claim that 95% of graduates get good jobs doesn't mean much if only one in five students graduate. Also ask program officials how they track those rates, and be skeptical, warns Carnevale. Rates often come from voluntary surveys, which tend to have low response levels. Beyond job placement rates, find out whether the program offers career placement services to help with your search.
What do alumni have to say? For coding programs, you can read student reviews at CourseReport.com. You also should request the names of other students or recent grads, whether it's a coding boot camp or college-sponsored job skills program. Ask if the program helped them land a job and whether the skills they learned turned out to be the ones they really needed.