Stocks Just Entered a Historically Scary Period. Here's Why
Money is not a client of any investment adviser featured on this page. The information provided on this page is for educational purposes only and is not intended as investment advice. Money does not offer advisory services.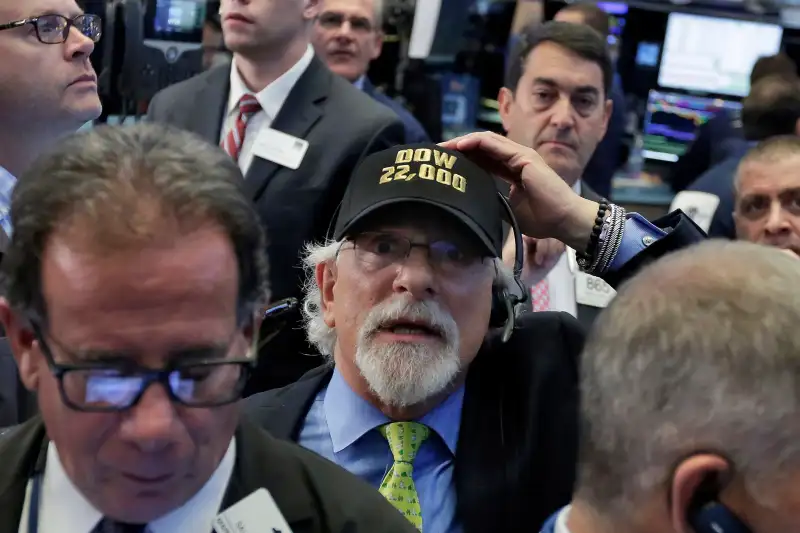 Confidence is high on Wall Street, with the Dow Jones industrial average having broken through the 22,000 level for the first time ever this week.
But before the bulls get ahead of themselves, they need to be mindful of something else that occurred this week: the beginning of August.
Stocks are "entering into a historically challenging two-month stretch, and the market is long overdue for a decline in excess of 5%," says Sam Stovall, chief investment strategist for the market research firm CFRA.
Indeed, since the end of World War II, the S&P 500 index of blue-chip U.S. stocks has averaged losses in only three months of the year: February, August, and September. And over time, August and September have been the worst two months for equity market returns.
Since 1945, the S&P 500 has lost 0.2% on average in August and 0.7% in September. What's more, the second-worst ever monthly drop in equities took place in an August — back in 1998, when the S&P sank nearly 15% in just four weeks.
August has been even more of a headache for investors more recently. Since 1987, the Dow Jones industrial average has posted average losses of 1.1% in August, making it the worst month for equities in the past 30 years, according to Jeff Hirsch, editor of the Stock Trader's Almanac.
To be sure, Stovall says without a recession in sight, a slide in stock prices in the coming months won't necessarily turn into a full-blown bear market — defined as a 20% or greater loss in stock values.
Nevertheless, what makes this two-month stretch even scarier is that it is followed by October.
To be fair, October has on balance been a decent month for the market, with the S&P 500 gaining 1% on average.
But some of the most epic crashes in market history have taken place in that month. October marked the start of the Wall Street Panic of 1907, the stock market crash leading up to the Great Depression in 1929, and the Black Monday crash of Oct. 19, 1987, when equities lost nearly a quarter of their value in a single day.