These Charts Show What's Wrong With the Stock Market This Year—and Where You Can Still Make Money
Money is not a client of any investment adviser featured on this page. The information provided on this page is for educational purposes only and is not intended as investment advice. Money does not offer advisory services.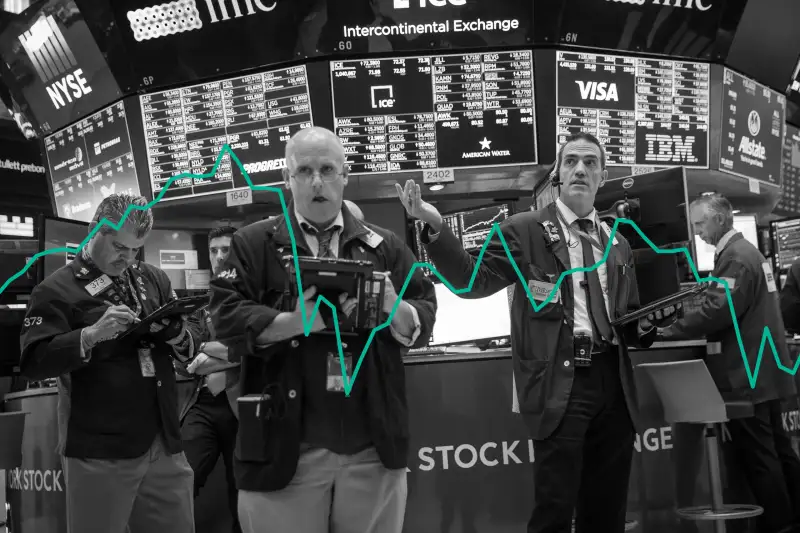 Unlike last year, when the stock market rose steadily — and considerably — in the first quarter, Wall Street has gotten off to a disappointing and disconcerting start in 2018.
As concerns have shifted back and forth from a sluggish economy to an overheating one, the market has taken investors on a roller coaster ride, resulting in poor returns and testing investors' strategy and resolve.
A SLUGGISH START
Unlike last year, stocks stumbled at the start of 2018.
Making matters worse, there has been no place to hide in the stock market so far this year.
In the first quarter, losses were felt across the board — not only in sectors that performed well at the start of 2017 but in both economically sensitive areas of the market (such as real estate and basic materials) and defensive areas (such as consumer staples and utilities).
ACROSS-THE-BOARD-LOSSES
The market's losses have been felt across the board…
Notes: Total return figures are through March 30, 2018. Source: Morningstar
Meanwhile, market volatility has come back with a vengeance.
Wall Street strategists typically look at the Chicago Board Options Exchange Volatility Index to judge the rockiness of the market. And by that gauge, which measures fear based on options trading, volatility returned to levels seen in the financial crisis years.
But there's a simpler way to judge how shaky the market is, and that's to count the number of days in which stocks climb or fall by 1% or more. In the first quarter of 2018, there were 25 such trading days, more than in any full year since 2009.
VOLATILITY UP
…as the market shifted from stable to shaky.
Notes: 2018 figure is through first quarter. 2017 data is for full year. Source: DataTrek
Volatility alone is not necessarily cause for major concern. However, when stocks are overvalued by historic standards, as they are today, choppiness could lead to a major slide. And that fear is adding to the worries in this market.
PRICED FOR PERFECTION
Adding to the worry: The market has grown much frothier since last year.
Under normal circumstances, investors might seek to protect their portfolios in times like this through diversification — by adding exposure to bonds.
But this year, the market has been anything but normal. And fixed income holdings have offered little ballast to stock portfolios.
In fact, as interest rates have started to climb, many categories of bonds have actually lost value this year.
FEW PLACES TO HIDE
Unfortunately, bonds haven't been the safe haven they were in 2017…
Notes: Total return figures are through March 30, 2018. Source: Morningstar
And if you think alternative asset classes can help stabilize your portfolio, think again. Both traditional alternatives, such as commodities and real estate, and unconventional assets like cryptocurrencies fell in lockstep with stocks in the first quarter.
NO ALTERNATIVES
…Nor have alternative assets provided much protection for your overall portfolio.
Notes: Total return figures are through March 30, 2018. Sources: Morningstar, Bitcoin.com
So have investors found comfort anywhere? There have been a handful of niche investment categories that are performing well this year, especially overseas.
In particular, emerging market stocks and bonds — which have been relatively undervalued compared with other assets, have been fairly resilient in 2018.
Unfortunately, those segments represent a small part of the global financial markets.
A GLIMMER OF HOPE
The good news: Some foreign investments have shown signs of life.
Notes: Total return figures are through March 30, 2018. Source: Morningstar