The Best Performing Stock of This Bull Market Is Up Almost 39,000% — and You've Probably Never Heard of It
Money is not a client of any investment adviser featured on this page. The information provided on this page is for educational purposes only and is not intended as investment advice. Money does not offer advisory services.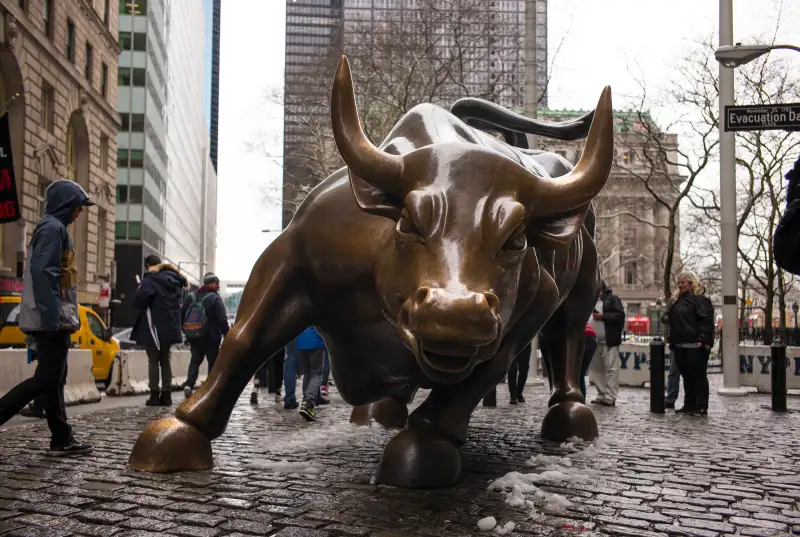 Robert Nickelsberg—Getty Images
Given the stock market's infatuation with the FAANG stocks — Facebook, Amazon, Apple, Netflix, and Google-parent Alphabet — you'd assume that the best-performers in this bull market have been technology shares.
Nope.
According to a recent analysis by Morningstar, only one tech stock actually ranks among the Top 10 equities since this bull market began on March 9, 2009. And as for the FAANGs, only one — Netflix — ranks even among the Top 20.
Instead, the best performers over the nine-plus years of this bull market have generally been smaller, more obscure companies — in many cases, downright boring ones. Even if you may not have heard of most of them, however, their growth has been off the charts — the top 10 all have cumulative total return of 10,000% or higher. (Note that all total return figures in the following are from Morningstar, and measured from March 9, 2009 to June 15, 2018.)
Here's a look at the stocks that made the list.
---
No. 1: Patrick Industries
Ticker: PATK
Industry: Building materials and home furnishings
Cumulative Total Return: 39,800%
This Elkhart, Indiana-based company manufactures furniture, shelving, paneling, and electrical and plumbing products used in manufactured homes and recreational vehicles. It's certainly not as sexy as artificial intelligence or streaming media, but the stock is up more than 33% annually over the past decade. That's more than double the returns generated by Google-parent Alphabet.
---
No. 2: Jazz Pharmaceuticals
Ticker: JAZZ
Industry: Pharmaceuticals
Cumulative Total Return: 28,600%
This biopharmaceutical company focuses mostly on so-called orphan drugs, which are treatments for rare diseases. Its products treat a disparate collection of illnesses, from narcolepsy to acute lymphoblastic leukemia to veno-occlusive disease, which affects the liver. Over the past three years, shares of Jazz Pharmaceuticals have actually been flat. But in the first five years of this bull market, the stock averaged staggering annual gains of 146%.
---
No. 3: MGP Ingredients
Ticker: MGPI
Industry: Packaged foods
Cumulative Total Return: 17,500%
This Kansas company can be broken down into two parts. One segment is a distiller, selling spirits ranging from bourbon to rye whiskey to distilled gin. The other supplies food ingredients such as wheat starches and proteins to packaged food manufacturers and other distillers. The stock's meteoric rise was turbo-charged by its 1,042% gain in 2009, the first year of this bull market.
---
No. 4: Sleep Number
Ticker: SNBR
Industry: Home Furnishings
Cumulative Total Return: 14,800%
You've probably seen this Minneapolis company's infomercials, because Sleep Number sells specialized, adjustable beds directly to consumers. The selling point isn't just being able to adjust your bed to an optimal level of firmness and support, but that you and your partner can customize the settings for each side of the bed. While the beds may help you sleep well at night, the same probably can't be said for the stock. While Sleep Number's shares are up nearly 15,000% in this bull market, the stock has actually suffered some ups and downs since 2009.
---
No. 5: GTT Communications
Ticker: GTT
Industry: Internet Services
Cumulative Total Return: 13,900%
The only tech name to crack the Top 10, this small Virginia company is a tech company with a telecommunications bent. The company offers network and security and Internet and communication services to corporate and government clients. Over the past decade, the stock has returned nearly 56% annually, which is nearly 20 percentage points more a year than Amazon.
---
No. 6: Nextstar Media Group
Ticker: NXST
Industry: Television broadcasting
Cumulative Total Return: 12,500%
Following its acquisition of Media General, Nexstar now owns and operates 169 local television stations in 100 markets including KRON in San Francisco, KLAS in Las Vegas, and WRIC in Richmond, Va. Most of the company's stations are affiliates of the major networks — ABC, CBS, NBC, and Fox. And collectively, the stations owned by this Texas firm reach nearly 40% of the U.S. television viewing audience.
---
No. 7: Natural Health Trends
Ticker: NHTC
Industry: Household and personal products
Cumulative Total Return: 11,900%
This California-based company sells health and beauty products — from eye creams to lotions to multivitamins — to consumers through its e-commerce and direct-selling channels. Most of its sales are made overseas, in markets such as Hong Kong, Taiwan, South Korea, Japan, and Russia. Over the past five years, the stock has returned nearly 99% annually, which is 92 percentage points better a year than its industry peers.
---
No. 8: Air Transport Services Group
Ticker: ATSG
Industry: Airport services
Cumulative Total Return: 10,900%
This Ohio firm offers a wide range of airport-related services, from air cargo management to airport ground services to airline leasing and maintenance. Over the past decade, the company's stock has returned nearly 38% annually, which is more than three times what its industry peers gained during that same stretch.
---
No. 9: Avis Budget Group
Ticker: CAR
Industry: Rental Cars
Cumulative Total Return: 10,500%
In the age of Uber and Lyft, you'd think that this rental car company would be left behind. But the rental-car giant (which operates the Avis, Budget, and Payless brands) isn't just benefitting from an improving economy; it also has a hand in newer sectors. Avis Budget, for instance, owns the car-sharing service Zipcar, which gives it a foothold in the sharing economy. Plus, the New Jersey-based company is attempting to ride the coattails of autonomous vehicles by partnering with Alphabet to support the tech giant's fleet of driverless cars.
---
No. 10: Dana
Ticker: DAN
Industry: Auto Parts
Cumulative Total Return: 10,200%
This Ohio manufacturer makes equipment and parts for passenger and commercial vehicles, supplying major automakers such as Ford, GM, Toyota, and Hyundai. The auto industry hasn't necessarily been on fire of late, and Dana's stock has largely been flat over the past five years. But in the first year of the bull market, from March 9, 2009 to March 9, 2010, Dana's shares soared a stunning 5,860%.