Automatic Tips for Large Groups Are on Their Way Out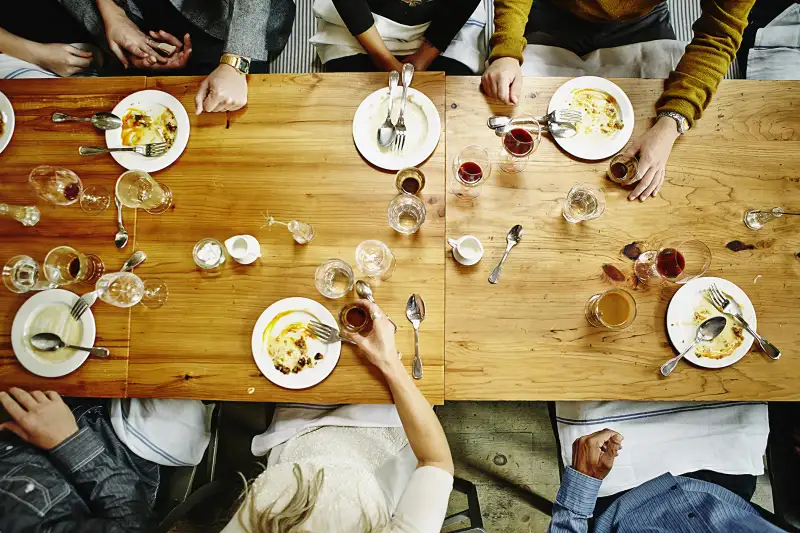 Barwick, Thomas—Getty Images
For restaurant servers, the holidays was one of the best times to work, buoyed by big parties that would have a guaranteed minimum tip of 18%. It was built right into the system. But due to a recent rule from the Internal Revenue Service that took effect in 2014, automatic gratuities are being factored into restaurants' books as wages, not tips.
With the payroll taxes and other considerations like overtime, this isn't advantageous to the restaurant owners, and many of them have cancelled auto-tip policies, which puts the servers at the mercy of customers, who—when in big groups—are known to tip unfavorably, according to the Washington Post, which interviewed servers who were about the new policy.
Since restaurants reacted to the new IRS policy, servers have taken up arms, organizing petitions on Change.org that have racked up many thousands of signatures.
Responding to the Post's requests for comments, Darden Restaurants, which owns Olive Garden and other large chains, said since it discontinued "auto-grat" said it hasn't seen a decline in the tip percentage for big groups. However, the Post pointed to the well-established theory that tipping and the size of the party have an inverse proportional relationship. That is, the bigger the party, the smaller the tip.
Whether other restaurants will follow the leads of Olive Garden, TGI Fridays, and LongHorn Steakhouse remains to be seen, but one thing is for sure—the waitstaff is not happy.