This Map Shows the Average Credit Score in Every State. See How You Stack up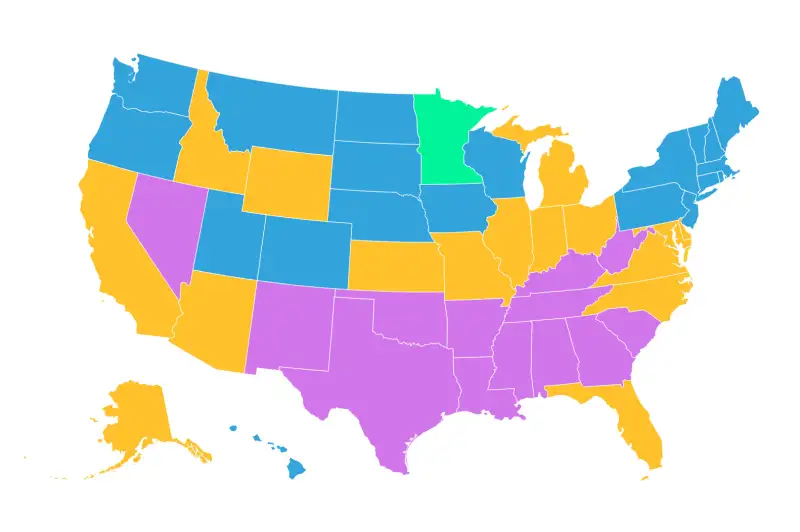 The average credit score in America is 680, according to a new Experian report. But whether that number looks familiar or way off could depend on where you live.
Your credit score -- a record of your payment history and other factors like how much credit you use -- is supposed to reflect how likely you are to pay back a loan, such as a credit card balance or the mortgage on a house. Experian's annual State of Credit report, released Monday, is based on the VantageScore, one of two main credit models used by big three credit rating agencies, Experien, TransUnion and Equifax.
While the average credit score varies some 61 points across the country, no state's averages were particularly poor. The VantageScore evaluation runs from 300, the absolute worst score you can get, up to 850, a perfect score considered excellent credit, according to Experian.
All 50 states' average scores fell between fair and good, avoiding very poor and poor designations and falling short of excellent. With an average VantageScore of 713, Minnesota residents had the highest average credit score nationally.
Minnesotans have been top performers for some time, writes Rob Griffin, Experian's director of consumer education and awareness, in an email. "While it's hard to pinpoint exactly why this may be the case, we know residents of Minnesota are keeping their balances below the recommended 30 percent utilization rate at 26 percent, tied for the lowest in the country," Griffin writes.
How does your state stack up? Take a look in the map below.