Here's How Much the Average American Worker Has to Pay for Health Care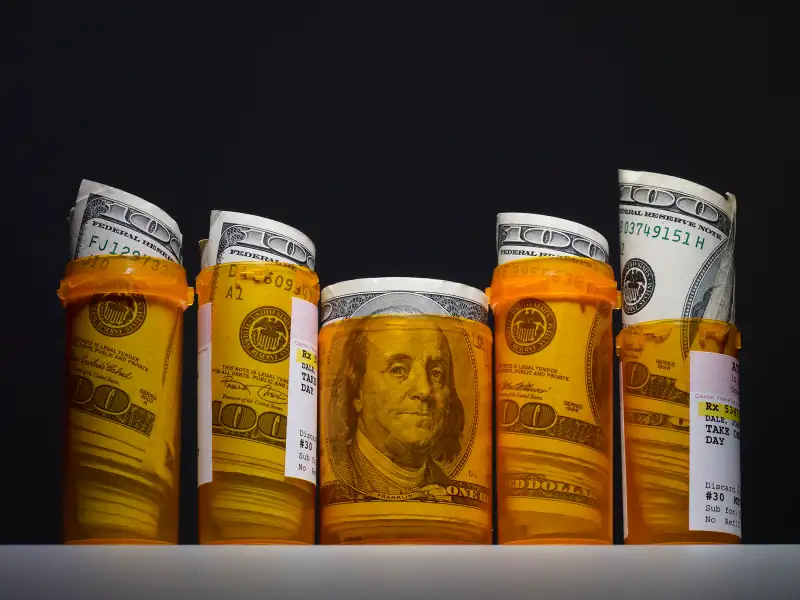 Adrianna Williams—Getty Images
Workers now pay an average of $1,318 out of pocket before health insurance coverage begins to cover part of their bills, up from $584 a decade ago, according to a new report out from the Kaiser Family Foundation. That's after paying an average of $89 each month for health insurance premiums.
This year, employees are really feeling the pinch because their health insurance costs are rising much more quickly than their wages, says Drew Altman, president of the Kaiser Family Foundation.
Monthly premiums have risen 24% since 2010, the Kaiser Family Foundation found. Even more troubling, deductibles—the set amount employees must pay with their own money before insurance kicks in—have increased 67% over the past five years. Wages, on the other hand, have grown only 10% during that same time period.
"If wages were keeping up with the growth in cost sharing, it wouldn't be as big of a deal for people," Altman says. "But the pain level is significant. It really affects family budgets."
Read next: How to Pick the Best Health Plan for the Whole Family
A decade ago, only 55% of plans even had a deductible. Now, 81% do. Plus, 24% of workers are in high-deductible plans, which require that workers pay more than $1,300 out of pocket. Families in high-deductible plans must pay more than $2,600 out of pocket, $4,332 on average, according to the Kaiser Family Foundation.
Once workers have surpassed their deductibles, they pay an average $24 copay for a primary care office visit, $37 for a specialty care office visit, and $308 for a hospital admission.
While single employees pay an average of $89 a month in monthly premiums—compared to $90 last year—employees with family coverage pay $413 a month on average. That's because employers require workers to cover a greater part of the cost of insuring an entire family. On average, employers pay 82% of the premium costs for single coverage, but only 71% of the premium costs for family coverage.
Does your health care cost even more? Here's how to budget: