You Now Need $50,000 to Buy an 'Average' New Car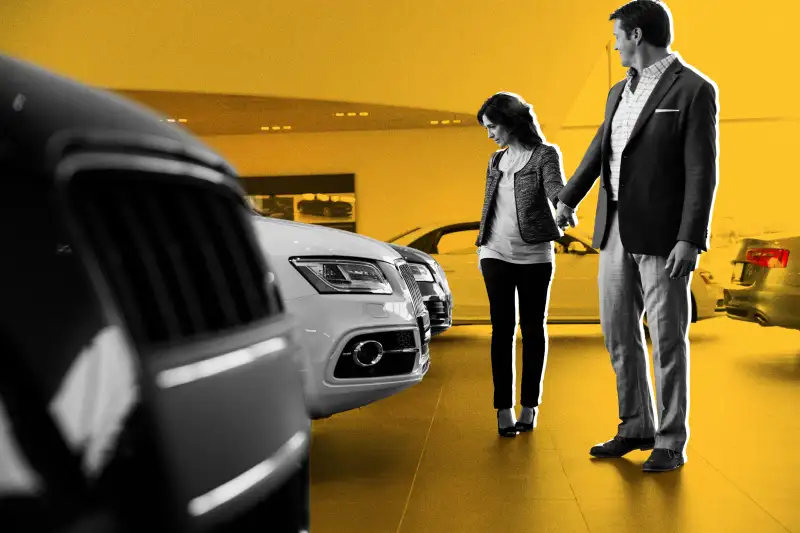 The average price of a new car surged to a record high in December and neared a whopping $50,000.
December was a strong month for sales of expensive trucks that cost $60,000 or more, which helped push the average price higher, according to a new report from vehicle valuation company Kelley Blue Book.
The average sale price for a new vehicle was $49,507 in December, up from $48,681 in November — which was a record high for new car prices at the time.
Kelley Blue Book notes that high auto loan rates are discouraging some buyers, depressing sales. The rates are part of the reason holiday car buying deals were much worse this cycle than they've been in previous years.
But despite the downward pressure on demand for new cars resulting from financing costs, sale prices keep moving higher.
"The transaction data from December clearly indicates overall prices showed no signs of coming down as we headed into year-end," says Rebecca Rydzewski, a research manager for Cox Automotive, Kelley Blue Book's parent company.
Why new car prices are so high
New vehicle prices are up 5.9% in the past year, according to the December consumer price index (CPI).
The share of buyers purchasing luxury vehicles is growing. And due to seasonal trends, December is a month that normally sees increased luxury sales. The performance of this segment of the market in December contributed to the high average price.
Some of the hottest luxury vehicles are trucks. Ford's F-Series pickup, which sells for an average of $66,451, is the best-selling vehicle right now. More than 75,000 of these trucks were sold in December, the best month of the year for this vehicle.
But average prices rose in December for non-luxury vehicles too, hitting $45,578, an increase of $994 from November.
Experts say the good news for buyers is that new vehicle inventory has improved in the past year and will likely continue on that trajectory in 2023 as supply chain issues and production challenges move behind us. (The used car market has cooled down significantly, with prices down 8.8% in the past year.)
New vehicle inventory increased to 1.8 million units in December, which is 66% higher than a year ago, according to Cox. That means it's getting easier for buyers to find the car they want as the frenzy for available inventory calms down.
While the availability of new vehicles is far below pre-pandemic levels — inventory was hovering around 3.5 million units at the end of 2019 — Cox says the industry will likely have to try to increase sales by offering better deals if buyer demand doesn't pick up soon.
"While new-vehicle supply rose 37% since September and is 66% above a year ago, the sales pace at the end of December had improved by a scant 2%," says Charlie Chesbrough, senior economist at Cox. "If this trend continues — and it seems likely to do so — automakers will be under heavy pressure to move the metal with higher incentives."
More from Money:
Why Gas Prices Will Fall in 2023, According to Experts
Used Cars Are Finally Getting Cheaper — and Even Lower Prices Are Coming Soon