Barbie Is No Longer the Most Popular Girl at the Toy Store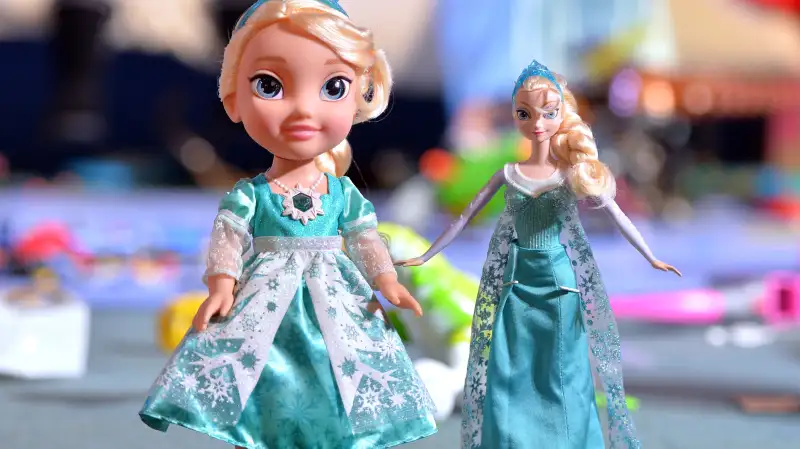 Anthony Harvey—Getty Images
For the first time in over a decade, Barbie is no longer the most popular girls' toy of the holiday season, the National Retail Federation reports. This year, that honor will go to the stars of Disney's blockbuster movie Frozen, princesses Elsa and Anna.
One in five parents say they plan to buy Elsa and Anna merchandise for their daughters, the NRF's survey found. Just 16.8% plan to buy Barbie dolls.
"It is no surprise that Disney's Frozen has taken the top seat as children have had it on the mind as far back as Halloween," saidPam Goodfellow, consumer insights director at Prosper Insights & Analytics.
MORE: The new "normal" Barbie comes with an average woman's measurements—and optional stretch marks
For decades, critics have suggested that Barbie dolls promote negative body image and sexist stereotypes. Disney's Frozen, on the other hand, has been praised for its strong female leads.
The latest reason some parents might prefer the Frozen sisters? Controversy over Barbie's career. In a recent book, Barbie: I Can Be a Computer Engineer, Barbie was portrayed as an incompetent worker who needed boys' help with everything. VP of Barbie's Global Brand Marketing Lori Pantel told TIME that the book was published in 2010 and that "since that time we have reworked our Barbie books."
For now, Elsa is queen. Barbie's just going to have to let it go.
Related: