Barnes & Noble Wants You to Come in and Color for Free on Saturday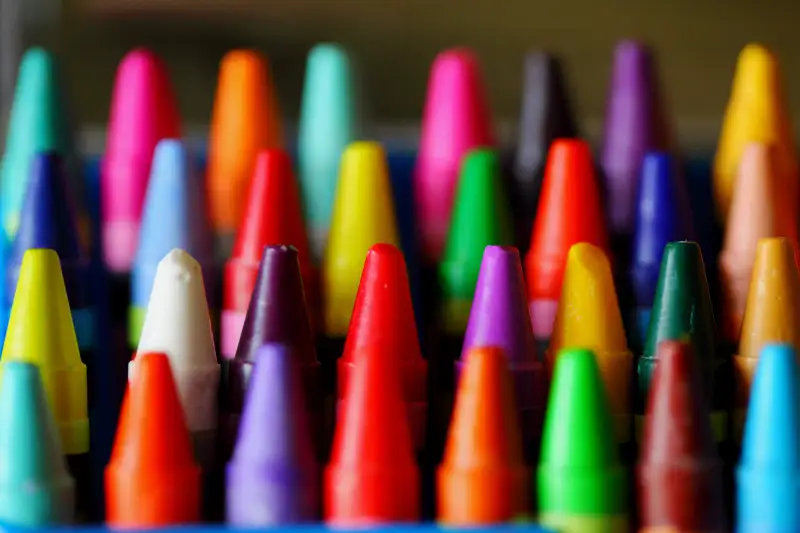 You may have heard: Adult coloring books are now a thing. They're not "adult" in the sense of, like, X-rated adult movies, but instead because they feature intricate, challenging designs that appeal to older aspiring artists looking to be creative and relieve stress at the same time.
As a sign of how mainstream the trend has gone, Crayola just introduced a line of coloring books. Dubbed Color Escapes, they're billed as "premium coloring kits specially designed for adults." Grownups everywhere can now get hold of coloring books without any sense of shame or embarrassment—and without simply swiping materials from their kids.
Come this Saturday, November 14, Barnes & Noble is hosting what will perhaps be seen as a high point for the adult coloring movement. The All-American Art Unwind invites people to visit Barnes & Noble stores from noon to 5 p.m. and engage in coloring and other art projects, with all materials and activities provided free of charge. The activities include the personalized coloring of Hallmark greeting cards and envelopes, as well as a collaborative digital art project in which customers color pieces that could be picked for inclusion in an online mosaic featuring the work of Millie Marotta—the illustrator behind several popular coloring books for mature audiences.
Naturally, Barnes & Noble sells all of the books, pencils, and other paraphernalia an aspiring adult colorer could want, so it's in the store's best interest to get people hooked. As Adweek also pointed out, hosting events like this is one thing that sets B&N apart from archrival Amazon, which maybe able to undercut physical bookstores on price but can't invite customers in to hang out (at least not yet).
MORE: 12 Things Made for Kids That Are Now Being Marketed to Adults