We're So Over Pushy Makeup Salespeople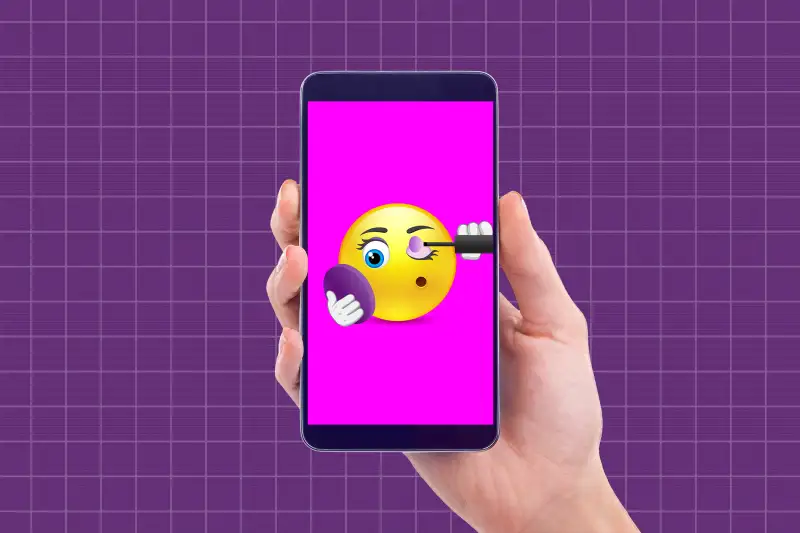 Sarina Finkelstein (photo illustration)—Getty Images (3)
Buying beauty products has typically been a pretty, well, in-your-face experience. What woman hasn't dodged one of those perfume-misting salespeople at the department store cosmetics counter, or sat down for a makeover on a whim and left with Flashdance-era eyeshadow and a bag of guilt-induced purchases?
Perhaps that's why shoppers today prefer interacting with screens rather than salespeople when it comes to their beauty buys. A new Mintel market research report found that nearly half of American shoppers who buy beauty products would rather turn to their mobile device to get information about beauty products, even if they're in a store where salespeople are on hand, and 16% specifically choose stores where the salespeople won't strike up a conversation unless the customer approaches them first.
Nearly two out of five shoppers told Mintel they either have used or want to use in-store tablets to learn about items they're thinking about buying.
Despite the aversion to pushy salespeople, though, we still do want human interaction when we browse for beauty products — we just want it on our own terms. More than 70% of shoppers who bought more than 10 beauty purchases in the last year told Mintel that social media posts influence their buying decisions. "The beauty category's heaviest purchasers not only turn to the internet and, more specifically social media... but they also are influential to others," the market research firm wrote.
The switch from in-person to Internet hasn't slowed down our consumption of beauty products; on the contrary, Mintel found that sales of beauty products ticked up a little more than 4% over the past couple of years, reaching $46.2 billion in 2015.