Madoff Whistleblower Warns of 3 New Ponzi Schemes, 1 Bigger than Bernie's
Money is not a client of any investment adviser featured on this page. The information provided on this page is for educational purposes only and is not intended as investment advice. Money does not offer advisory services.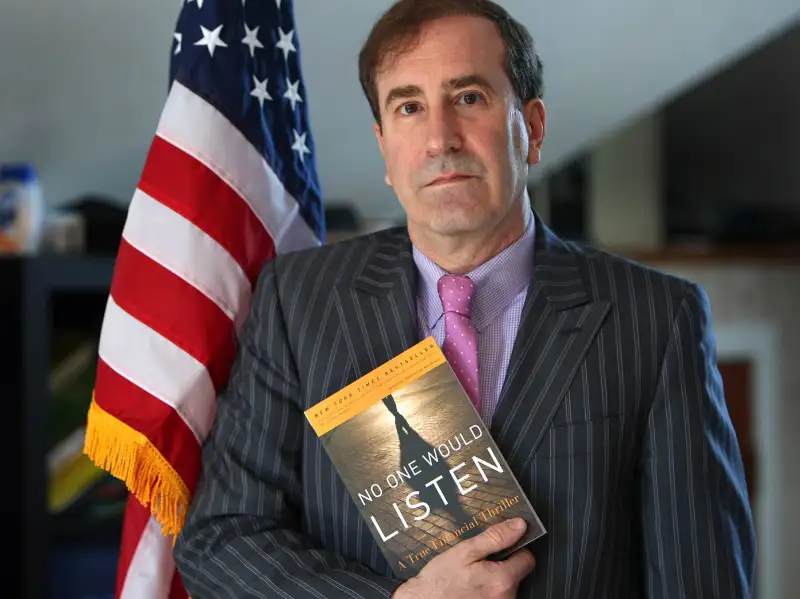 Boston Globe—Boston Globe via Getty Images
Almost 16 years after Harry Markopolos initially warned the SEC in vain that Bernie Madoff was operating a massive Ponzi scheme, Markopolos says he has found three more schemes that are multi-billion dollar pyramids of fraud.
One of them, he told ABC News, is even bigger than Madoff's epic scam, estimated at fraud in the neighborhood of $65 billion.
For now, Markopolos is declining to name names, because he wants the regulatory and enforcement agencies to get the information first.
Markopolos, a former chief investment officer, is now a forensic accountant with his own company that sniffs out financial fraud. Essentially, he's like a bounty hunter of the finance world, collecting money from the governmental False Claims Act by finding crooks, turning them in, and getting a percentage of the damages. (Disgraced former Tour de France winner Floyd Landis used this gambit when turning in other disgraced former Tour de France winner Lance Armstrong to the government.)
Markopolos, who was played by the actor Frank Whaley in the ABC miniseries "Madoff," which aired this week, brought his concerns about Madoff to the SEC back in 2000 and was rebuffed. Madoff continued his operations for another eight years before his scam went down in flames amid the greater financial collapse, destroying many nest eggs in the process. Markopolos told ABC News that Madoff's eventual bust left him with no joy, but he took some satisfaction with skewering the SEC for its ineptitude.
This time, however, the agency will probably listen. Since Madoff's scheme, the SEC has taken down 600 other Ponzi schemes, ABC News reported. None have been larger than Madoff's, however.