Bernie Sanders Made More Than $1 Million in 2016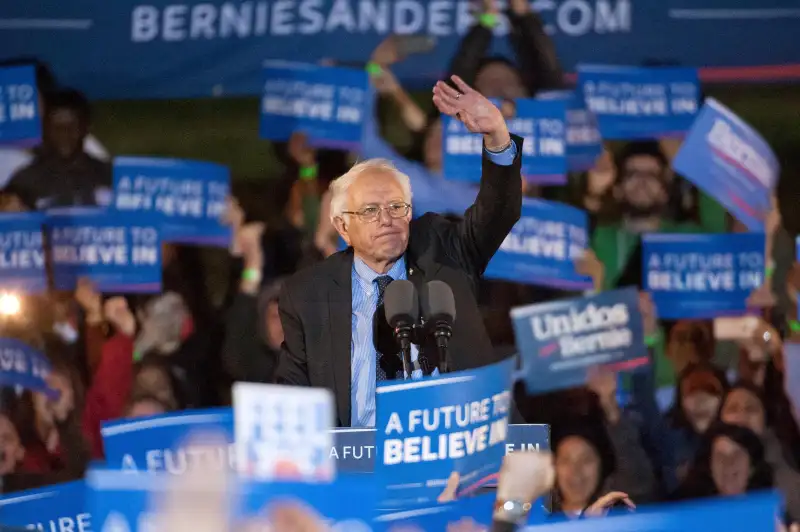 D Dipasupil—WireImage/Getty Images
Vermont Sen. Bernie Sanders isn't strapped for cash.
The popular Independent who was further catapulted into the spotlight during his 2016 bid for the Democratic presidential nomination made more than $1 million last year, according to his most recent U.S. Senate financial disclosure released Sunday. The majority of his income came from book royalties, most notably a $795,000 advance for his recently published "Our Revolution." Released a week after President Donald Trump was elected in November, the book quickly became a best-seller.
Sanders earned another $63,750 for his upcoming "Bernie Sanders' Guide to Political Revolution," written with Kate Waters and geared toward younger readers. He also received $6,735 for his 1997 memoir titled "Outsider in the House," which details his career as a progressive socialist in American politics. The book was re-released as "Outsider in the White House" in 2015.
And his 1987 folk album "We Shall Overcome" earned him another $2,521.
As Seven Days, a Vermont-based alt-weekly, first reported, the more than $878,000 disclosed in his filing plus the $174,000 he earns each year as a Senator means Sanders earned more than $1,052,000 in 2016.
Sanders' finanical disclosure also includes two mortgages from Quicken Loans, in addition to a August 2016 family trust created to purchase a summer vacation home. Sanders's sizable book advance is nearly quadruple the size of his colleague Sen. Elizabeth Warren's for her upcoming book, "This Fight is Our Fight." She earned a $200,000 advance for it, the Boston Globe reported.
The longest serving Independent senator in U.S. history, Sanders has long been an advocate for the working class, consistently criticizing the role of money in politics. Throughout his presidential campaign and as a Senator, he has focused on income inequality, making college free and creating a single-payer national health care program, among other issues.
During his campaign last year, a Money analysis found that Sanders' effective retirement nest egg could be worth close to $2 million. (That is, if Sanders retired at the end of his term in 2018.)
It is unclear what Sanders plans to use his extra cash for. A Sanders representative did not immediately respond to a request for comment.