The Key to Finding the Best College for You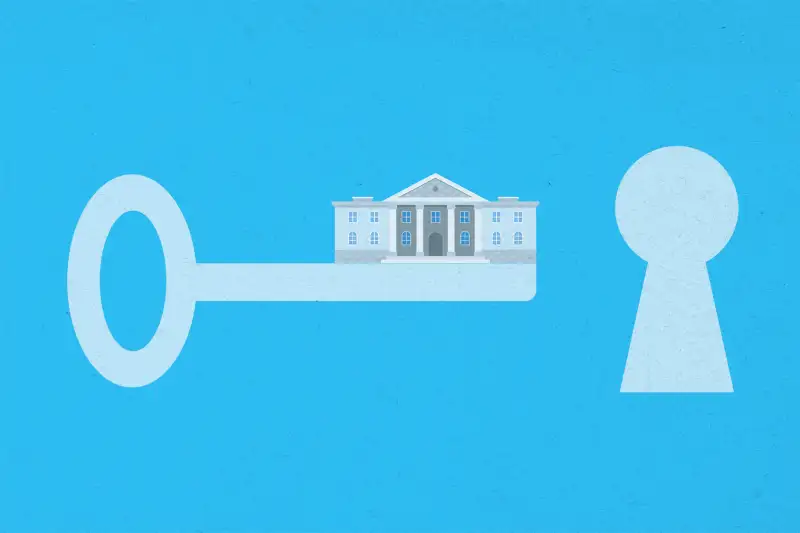 Illustration by Sarina Finkelstein for Money; Getty Images (2)
If you're just starting to look at colleges, you're probably feeling a little overwhelmed. There are more than 1,500 four-year colleges in the U.S.—and no shortage of folks with opinions on which are the "best."
But even when their advice is grounded in reality, it's based on the experiences of others, such as the data for "average" students. And nobody is exactly average.
Experts say the best way to find colleges that match your personal interests and needs is to start with those averages. That step can help limit your list of target schools to a manageable number. But don't stop there. The next step is to dig for critical information about each school.
Money's just-released Find Your Fit personalized rankings tool can help you screen for high-value colleges that fit your personal interests (such as majors, varsity sports, campus setting, size, etc.).
Here the three major factors to consider as you go about your search, with initial and more advanced screens for each one:
1. Educational quality
The single most important reason for attending college is to learn —and to learn how to learn. So you'll want a school that will not only help you master the material you're studying, whether that's accounting or Latin American literature, but cultivate critical thinking skills and lifetime learning habits.
Initial screen
While educational quality is slippery to measure, experts agree that graduation rates are a useful indicator. Kim Cook, executive director of the National College Access Network, which assists college advisers, recommends checking collegeresults.org, where you can look up graduation rates by race and gender to see how students like you fare. If the school you are interested in has a low rate, click on the "similar colleges" tab to get see which schools have better records. You can also screen for colleges with good graduation rates using Money's tool, which automatically eliminates schools with subpar rates.
Advanced screens
Beyond graduation rates, you'll want to make sure that the school provides the kinds of services, academics, and extracurriculars that could be important to you. For example:
Additional services. Cook urges students to ask about any extra assistance they might need, such as tutoring or mental health counseling.
Teaching methods. Sitting in big lecture classes is not a very effective way to learn for most students. So ask how much of your time will be spent in "active learning" classes that require you, to, for example, work with a team of fellow students to study real-world problems.
Clubs and activities. Students who participate in clubs or other school activities are more likely to thrive during college and after graduation as well, research shows. So check out whether the school has ones you'd be interested in joining.
Homework. Sorry, students, but research shows that undergrads who don't do much homework don't learn a lot and struggle after graduation. For humanities courses, for example, students learn more when they are assigned at least 20 pages of writing per semester. And look for the option (or requirement) to work on least one big semester- or year-long research project or paper, recommends Brandon Busteed, executive director for education at Gallup.
2. Affordability
Money problems are the most common reason students give for dropping out of college. So choosing a high-quality school that you can't afford is a losing proposition.
Initial screens
Don't pay too much attention to the sticker prices that schools publish. At least 60% of students pay less than that. Instead, focus on how generous each school is with financial aid. You can get a general sense of your overall odds of receiving aid from a school by looking at data such as the percentage of students with merit grants, or the percentage of financial need the school meets with grants. Money's Find Your Fit tool has that data for the 700+ schools we rate.
Another useful initial screen is average student loan debt. Schools that don't provide enough grants or scholarships generally graduate students with high debt loads. You can find the average amount of loans that students of a given college typically graduate with on the federal government's College Scorecard. Money's ranking tool also allows you to sort colleges by debt load.
Advanced screens
Net price calculators. For a personalized estimate of your likely net cost at a particular college, after financial aid, enter your information in the net price calculator on its website. To save time, you can enter your information just once in the College Abacus tool, and see your estimated net prices at hundreds of schools.
Time to graduation. While you may assume you'll graduate from college in four years, the average student (or parent) now ends up paying for at least one extra semester. Ask students who come from your high school, or are in the program you're interested in, how hard it is to graduate in four years from the college you're considering. You can also check Money's estimate of the typical length of time it takes each student to finish for each school we rank.
3. Career outcomes
While college isn't just about landing a well-paying job, you do want to be able to afford a decent life and pay your bills, including your student loans.
Initial screen
PayScale.com's College Salary Report has alumni earnings by school. You can use it to find colleges that graduate high earners.
Advanced screens
Career services. An active career services office that helps students write a winning résumé, perform well in job interviews, and obtain paid internships during college is crucial these days, says Deborah Fox, an independent college counselor in San Diego. So ask what each school offers.
Earnings by major. Your future earnings will be determined much more by the skills you develop in college than by the name of the school on your diploma, says Jeff Strohl, director of research at the Georgetown Center for Education and the Workforce. So check out the earnings of people who studied what you did in school. You can find national average numbers on the Georgetown center's website. If you plan to study in Arkansas, Colorado, Florida, Tennessee, Texas, or Virginia, you can find see what people in your major and your college are earning using the College Measures website.