7 Items You Should Be Buying at Aldi to Save Money, According to a Bargain Shopping Expert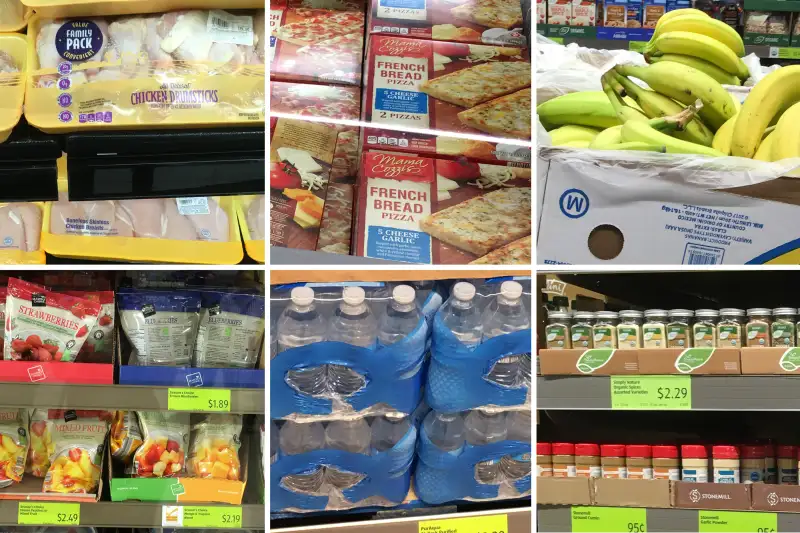 Suddenly, Aldi is popping up everywhere.
The discount grocery store is gaining popularity as it expands across the U.S., and has a $5.3 billion plan to expand from 1,600 to 2,500 stores by 2022.
But how good is it? As luck would have it, a new Aldi location just opened up near me in Los Angeles. Of course, being The Frugal Convert, I had to check out how much I could save if I started shopping there.
Surprise, surprise: It turns out Aldi is a great option for people who want to save a lot of money on their groceries.
They have a wide variety of items, the store is organized so you can easily find products, and there is even a separate area for you to bag your purchased items so you don't feel rushed.
But most impressive of all was some of their prices. Most of their products are their own private-label store brand, and they keep prices low. I compared Aldi's goods to products at other grocery stores, and discovered many of Aldi's prices are even lower than other store brands like Kroger or Kirkland Signature from Costco.
Here are 7 essentials to buy at Aldi to save money on your grocery bill. (Note: Prices may differ depending on the store.)
1. Bread
Aldi doesn't skimp on their selection of bread. The regular price of a loaf of sliced whole wheat bread is $1.69. Compare that to Costco's lowest cost sliced wheat bread, which costs $4.49 for two loaves (or $2.24 each). Even comparing it to Kroger's bread, which costs $1.99, you're still saving money. (Even their frozen French bread pizza is relatively inexpensive.)
Since bread is often purchased as a staple item for many people, finding a store like Aldi can make a real impact on your grocery budget.
2. Water
Aldi sells water bottles for $2.29 per pack of 24 16.9-ounce bottles. Kroger currently sells the same size pack of their store brand for $2.79.
Costco sells their 36-bottle pack for about $4 — and even though that sounds like a better deal, when you calculate the per unit price, Aldi is still the winner at $0.09 per bottle, with Kroger and Costco tying for second place at $0.11 per bottle.
That price difference may not seem like a lot, but it adds up over time.
3. Fruit and Vegetables
Aldi has reportedly expanded its fresh food offerings by 40% in their new and remodeled stores, and during my visit the store had an appetizing assortment of fresh fruits and vegetables.
As with any store, knowing price point for products will help you determine what's actually a steal. While not everything is going to be a good deal, there seemed to be enough savings opportunities to make it worth shopping at Aldi for fresh produce.
Bananas were on sale for $0.19 per pound — they sell at my local Kroger and Costco for $0.49 per pound. And at Aldi, an 8-ounce pack of button mushrooms is $0.99, compared to the same pack from Kroger for $1.49.
Some of the 12-ounce bagged salad kits were a bargain at $1.89 each. A salad bag that size can probably make two or three salads, which makes it a cost-effective lunch option for work or school.
Aldi provides low prices that compete with warehouse discounts, without forcing you to buy in bulk. So if you regularly find yourself unable to finish Costco-sized goods, Aldi's is a reasonable alternative.
4. Spices
Need staple spices? Aldi's wide selection is priced at $0.99 each. Kroger sells their store brand for $1.25 for the same-sized container, and the variety of spices seem to be the same between both stores.
Aldi's spice selection even outshines the Dollar Tree (which also sells their spices for a dollar) and the section was well-stocked, giving the impression that everything is fresh.
5. Store Brand Cereal
Many store brands offer almost the exact same cereal products as national brands. You can save a lot of money if you stick to the store brand.
Some factories manufacture both brands in the same facility, so you're actually getting an almost identical product.
Aldi offers store-brand versions of Fruit Loops, Lucky Charms, and Cinnamon Toast Crunch for $1.69 for an 11.4-ounce box, a big savings off the well-known names.
6. Meat and Poultry
Aldi's meat and poultry prices are competitive with Walmart's, and the selection looks fresh and is reasonably priced.
Aldi sells Black Angus USDA choice Top Round Meat at a regular price of $4.99 per pound, which is usually the on-sale price point that I stock up on.
And Aldi's fresh boneless, skinless chicken breast was on sale for $1.69 per pound. This beats Costco's price of $1.99 per pound for the frozen variety.
7. Frozen Fruit
Aldi features a diverse array of frozen fruit packs: You could get a 12-ounce bag of blueberries for $1.89 or a 16-ounce bag of frozen peaches for $2.49.
Kroger's 10-ounce bag of blueberries sells for $2.99, so with Aldi you're getting more product for less money.
Frozen fruit is perfect for smoothies, dessert, and baked pie recipes. The best part is you don't have to worry about the fruit spoiling. Keep it in the freezer and you'll always have dessert within reach.