4 Awesome Fitness Trackers for Under $100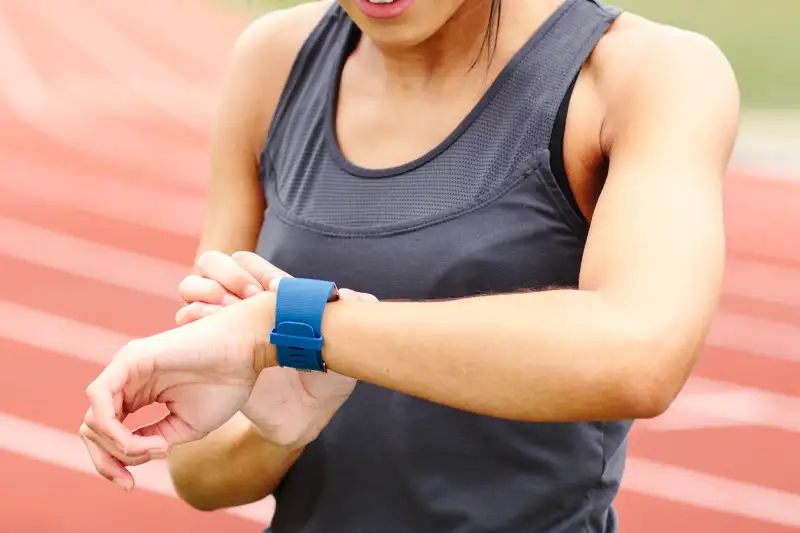 Looking to keep up with your fitness goals by tracking your action? It's hard to rationalize spending a fortune on a device that's going to get as sweaty as you are. But you don't have to drop $200 or more on a gadget or sports watch to measure your steps and cycles. The following wearable devices skip extras like altimeters and built-in coaching to give you the basics for less.
The Bargain Choice
$39, available via Amazon
This fitness band is among the least expensive models on the market, says Angela McIntyre, who follows wearable tech for the Gartner research firm. It includes a 0.42-inch screen that displays your heart rate, the number of steps you've taken, and the time. The splash-resistant tracker, which can be worn with brightly colored bands ($7 and up at Amazon.com), also monitors sleep and buzzes to let you know if you've been sitting for too long.
Precision Cardio
$80
Wristband heart rate monitors are convenient, but in a recent study at the Cleveland Clinic, this chest-strap sensor was far more accurate during exercise than four different wrist trackers, including the Apple Watch. The Bluetooth-enabled H7 sends your heart rate to your smartphone and whatever compatible treadmill or elliptical machine that's making you sweat.
Remote Control
$100
This sleek fitness wearable displays a circle of LED lights that illuminate throughout the day to indicate your progress toward fitness goals. Like competing gadgets, the Shine 2 is swim-proof and can tally steps, distance, and calories burned. What sets it apart is Misfit's Link app, which lets you use the gadget as a remote control. Program it to snap a photo from your phone remotely, maybe, or ring your phone if you've misplaced it.
Discreet Device
$60
Fitbit's tiny clip-on tracker is a no-frills option for recording health metrics like steps taken, calories burned, and distance walked. It snaps onto your clothing—hitch it to a belt, pocket, or bra strap, for example—making it attractive if you don't want to wear a wristband, says McIntyre. You don't have to pull out your smartphone to check your numbers; just tap the Zip's LCD screen to cycle through all your different stats.
Lisa Eadicicco covers tech news, reviews, and how-tos for Time. To see more of her work, go to time.com/tech.
We've included affiliate links into this article. Click here to learn what those are.