Should You Buy the Nintendo Switch? Here's How to Decide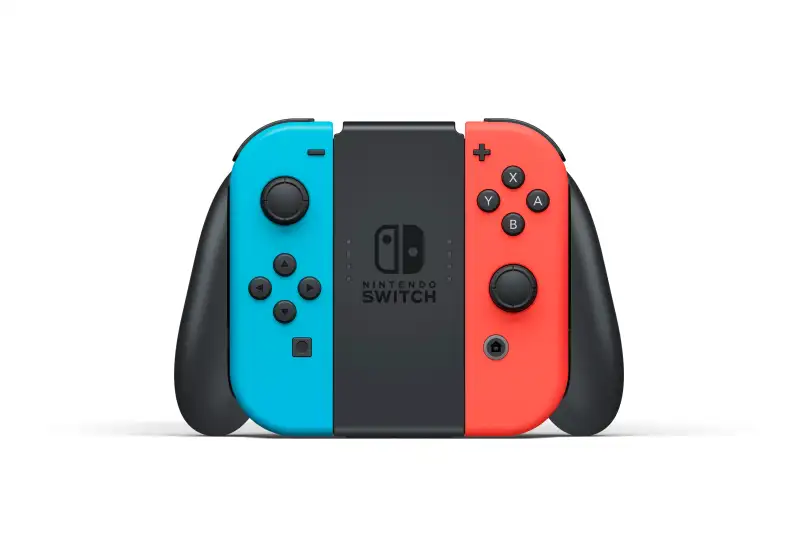 From the Wii's magic wand-like game controllers to the GameCube's boxy shape, Nintendo usually has a knack for making each of its consoles drastically different from the last. But the Switch, which launches on March 3 for $299.99, may be its biggest departure yet.
While Nintendo traditionally designs its flagship consoles just for at-home play, the Switch is meant to be portable as well. A tablet smaller than an iPad mini houses the system's core technology, allowing you to take the Switch on the go or slide it into its accompanying dock for TV gaming.
Looking back, the Switch costs just as much as the Wii U did when it was released in 2012. It's also $50 more expensive than the PlayStation 4 and Xbox One, both of which are currently available for around $250. So is the Switch really worth it? The answer largely depends on your preferences and priorities, but here's a look at what you should consider before buying.
Why You Should Buy
There's a strong case to be made for why the Switch will be worth it for Nintendo devotees and casual gamers alike. The company's long-running exclusive franchises like Mario Kart, Super Smash Bros. and The Legend of Zelda are usually enough to lure Nintendo loyalists on their own, although it's worth noting that the new Zelda game will be available for the Wii U as well. Another bonus for Nintendo fans: those who subscribe to the company's online service will also get to play a free NES or SNES game for a month.
What makes the Switch an even better value than the Wii U and other preceding consoles, however, is the fact that it can double as a portable. This means gamers won't have to spend extra on a DS device to play games when they're away from the TV. With the Switch, you're spending $300 for a stationary and portable console when you'd otherwise have to spend between $80 and $200 for a DS (depending on the model) and $300 for a Wii U bundle. From that perspective, the Switch looks like a bargain.
There are, of course, important differences to consider. The game selection for Nintendo's DS lineup is already much larger than the Switch's, and it includes popular titles from well-known franchises like Pokémon and Fire Emblem that aren't on Nintendo's home consoles. If those games are a selling point, you may still opt for a DS even if you already plan on buying the Switch. Plus, some DS models are small enough to fit into a pocket or small purse, while the Switch is better suited for larger handbags, messenger bags, and backpacks. But those who already carry a larger bag to work and just want to play games like Zelda and Mario on their commute will likely find no reason to buy both a Switch and a DS.
Nintendo's new console is also better suited for entertaining children and guests that may not be as interested in video games. The Switch's JoyCon controllers can detect motion like the Wii's remotes, opening up possibilities for more casual party games. The best example of this so far is 1,2 Switch, Nintendo's launch title for the console, which requires players to compete in wacky challenges against one another using the JoyCon remotes.
Why You Should Hold Off
At launch, the selection of games you'll be able to play on the Switch immediately is notably slimmer. While the Wii U launched with more than 20 titles spanning multiple genres, only eight games will be available when the Switch hits stores, two of which are special edition versions of The Legend of Zelda: Breath of the Wild. Eight additional titles are launching this spring, including Mario Kart 8 Deluxe, but other anticipated games like Super Mario Odyssey and Minecraft won't be available until later.
There's also no bundle option for the Switch as there was with the Wii U, which Nintendo offered in a $350 package that included the console, a copy of Nintendo Land which at the time retailed for $60, and a charging cradle for the Wii U GamePad among other accessories. That means Switch buyers will have to shell out $50 for a launch game like 1,2 Switch and $30 for a cradle that charges the JoyCon controllers to get a similar experience. That brings the total price up to $380.
For these reasons, it may be worth waiting until the holiday season to pick up the Switch, since more games will be available and there's a possibility retailers will offer bundle options on Black Friday. There are also unanswered questions about the Switch that Nintendo will likely clarify later this year, such as revealing more details about its new online service. Nintendo has also said that the virtual console, its digital shop for downloading retro games, will not be available on the Switch at launch.
Final Thoughts
The Switch is a great deal for those who want to be able to play Nintendo games on-the-go and at home, eliminating the need to purchase a DS as well as a home system. But unless you're impressed with the games that have already been announced, it might be worth waiting until later in the year to see which new titles are added.
We've included affiliate links into this article. Click here to learn what those are.