Looking for Graduation Gift Ideas? Here Are the 3 Best Books About Money for College Grads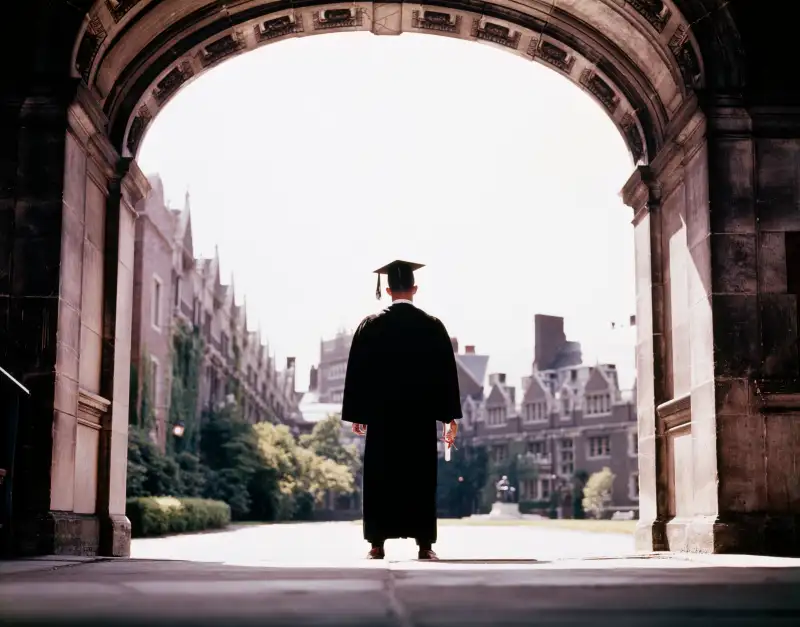 H. Armstrong Roberts/ClassicStock—Getty Images
Dr. Seuss's Oh, The Places You'll Go! is always one of the best graduation gifts, but this year, why not get the new grads in your life a book that will actually help them get where they want to go in life?
To gather some 2018 graduation gift ideas, we asked Money readers to share the names of books they found indispensable as a young adult, or that they wish they'd stumbled across as they entered professional and financial adulthood. Here are their top recommendations, which can be used as a short list for great high school or college graduation gifts.
As money-management gurus go, Kiyosaki is a favorite among Money readers, and this classic book is a terrific graduation gift. Kiyosaki uses practical personal finance advice and plainspoken language to debunk common money myths that can trip up many of us, especially young people who are still mastering how to manage a budget and plan for their financial future. Mind you, Kiyosaki certainly is not without his detractors; critics note that the kind of real estate investment he has touted was undercut by the real estate crash a decade ago, and he's less focused on the stock market as a means for wealth-building. Still, one Money Facebook user said Rich Dad is worth buying for its "timeless financial advice" and the way it "highlights the difference between rich, middle and poor."
If the new grad in your life already has a good handle on their personal finances, get them started investing for retirement with two other Kiyosaki books Money readers like as gifts for recent college grads: The Business of the 21st Century and Cash Flow Quadrant, both of which readers praise for their smart, down-to-earth financial insights.
Readers say this book is more of a deep dive than a light skim, but the investment of time is well worth it. And that's why it makes for an excellent high school or college graduation gift idea. Covey, an attorney by trade, delivers a "simple but not simplistic" (in the words of one Amazon reviewer) paradigm for implementing and sticking to habits that will put you on the road to success. "Our habits will either make us or break us. We become what we repeatedly do," Covey has written — an especially good message for new graduates who are in the process of setting up the habits that will define their financial and professional lives.
If you're getting your grad a hard copy of this book rather than the Kindle edition, you might want to throw in some highlighters and pens so they can take notes, a practice that Money readers highly recommend. Although the advice is career-oriented, readers even say they've gleaned insights that have helped them out with marriage, parenting, and other personal relationships, too.
Chance are, when you were first starting out in your career, you didn't have the kind of instinctive savvy that comes from experience about rolling with the punches and taking change in stride. First published 20 years ago, this parable about four creatures who live in a maze and search for cheese is a metaphor for our professional lives and the inevitability of change. Multiple Money readers recommended this book as a graduation gift, and they're in good company; Amazon readers also seriously love Who Moved My Cheese? It has more than 2,000 five-star reviews on the site.
Unlike 7 Habits, Who Moved My Cheese? is a quick read, and the storybook nature of how Johnson delivers his message will make this accessible to new grads who might not be sure what they want to do with their lives. The gist of the message is to view change — which is inevitable, anyway — as an opportunity rather than an impediment. For young adults, who might be facing upheaval as they leave college, maybe move out of their parent's house or a dorm, and start fresh, these new beginnings can be equally exciting and terrifying. Who Moved My Cheese? offers reassurance and confidence at a critical point in their lives.
We've included affiliate links into this article. Click here to learn what those are.