The Best Free Health and Fitness Apps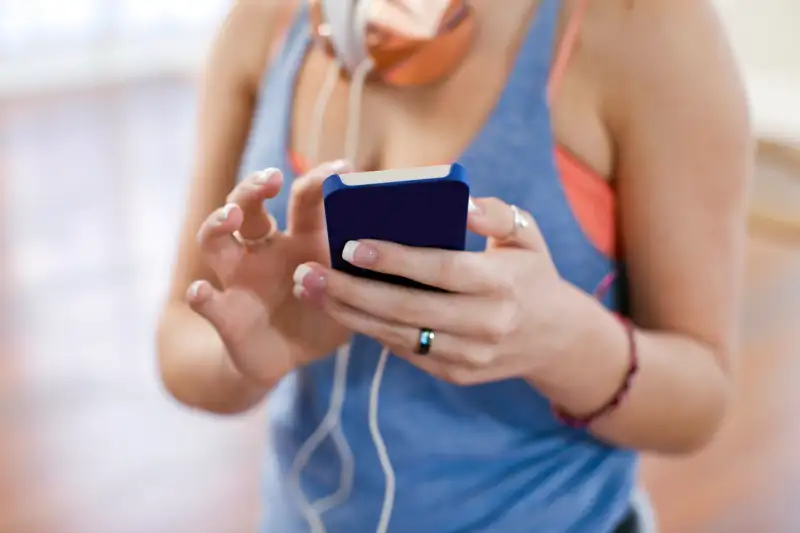 Chris Baldwin—Getty Images
This story is part of a series on how getting fit and healthy can boost your bottom line.
Sometimes all it takes to change behavior is a gentle nudge. And when that nudge is as close as the smartphone in your pocket, so much the better. You can spend lots of money on fancy workout programs and diet plans—or you can download one of these free health and fitness apps.
MyFitnessPal

Make logging your daily diet easy with this app's database of more than 6 million foods, plus nutrition information from more than half a million restaurants (and counting). You can scan bar codes with your phone's camera to download data directly into your food diary (keeping one has been found to help with weight loss). The app remembers your most frequent foods for easy logging, and a recipe feature lets you enter all the ingredients in a dish to calculate how healthy it is.
You'll get a breakdown of how much protein, carbs, and fat you're eating. Sync up your activity tracker, and the app will suggest how many calories you can eat based on whether you want to gain, maintain, or lose weight over whatever period of time you specify. Then track your progress.
Available on: iOS, Android, Windows Phone, and Desktop; myfitnesspal.com
Sworkit
The name is short for "simply work it," and it wastes no time getting you to do just that. Pick cardio, strength, yoga, or stretching workouts, and how much time you have (five minutes to an hour), and Sworkit walks you through the session with videos and guided voice cues. (For $5 a month you can talk to a trainer too.)
Available on: iOS and Android; sworkit.com
Sleepbot
Diagnose your sleep deficit and wake up refreshed with this app. A motion tracker and sound recorder work with your phone to monitor how long you take to fall asleep, how many hours you're getting, how restless you are, and what's interrupting your z's. The smart alarm rings when you're in a light-sleep-stage cycle, a healthy time to get up.
Available on: iOS and Android; mysleepbot.com
Calm
Mediation helps keep unhealthy stress in check, but if you have no idea what you're doing, this app and website will guide you through meditations of various lengths. Or turn on soothing natural sounds like rain falling on leaves or waves crashing at the beach. And you don't have to invest a lot of time: Researchers at the University of Melbourne found that workers who took a 40-second break to focus on nature improved their concentration and productivity.
Available on: iOS, Android, and Desktop; calm.com
OneRx
onerx.com
Major pharmacy benefits managers, including Express Scripts, Caremark, and OptumRx, have apps that let you compare prescription drug prices. No app for your plan? Take a photo of your insurance card, and OneRx will give you estimated prescription drug co-pays based on your plan (plus cash prices).
Available on: iOS and Android
Sugar Sense (by MedHelp)
If you're diabetic or even pre-diabetic, tracking your blood sugar is vital. The app lets you record your blood sugar throughout the day and immediately see an estimate of your HbA1C level. You can also see comprehensive views of your blood glucose levels over the past week, two weeks, month, and 90 days. You can even synch your step tracker with the app and input carb intake to see how your lifestyle impacts your blood sugar levels.
Available on: iOS and Android;
C25K
Even couch potatoes can work up to running a 5K with this realistic, well-paced program. The app offers an 8-week training schedule (three workouts a week) that's designed specifically for non-runners to develop endurance and strength. You alternate between walking and running, and by the end of the eight weeks, you're running the 5K you never thought was possible.
Available on: iOS and Android; c25kfree.com
For more on how getting in shape pays off physically and financially, check out all of Money's coverage on how your health impacts your wallet.