Best Honeymoon Destinations of 2023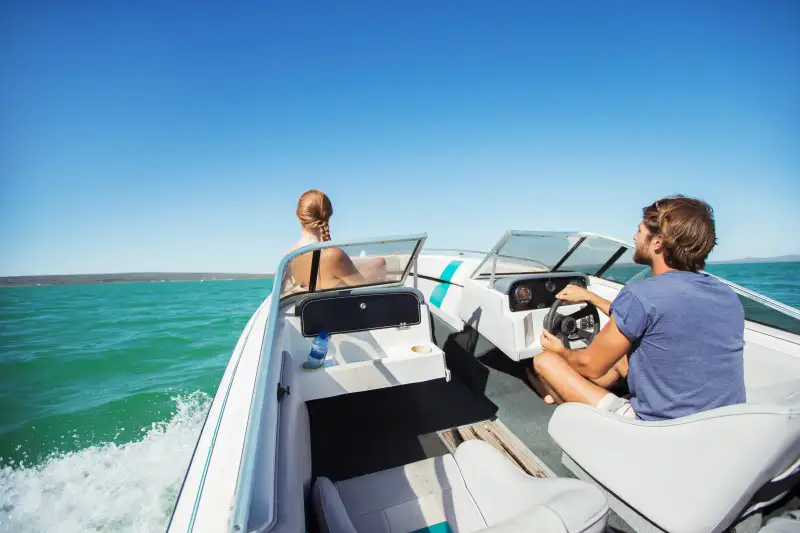 Are you trying to plan your perfect honeymoon but can't decide where you should go? We've researched the top locations to help you find the ideal destination for your honeymoon. Discover the best honeymoon destination in several categories according to Money.
Our Top Picks for the Best Honeymoon Destinations 2023
These are the best honeymoon destinations in the world. Pair one of these locations with the best travel insurance to have a romantic, enjoyable getaway free from the worries of unexpected events.
Best Honeymoon Destination Reviews
Best for Stunning Beaches: Manuel Antonio, Costa Rica
Pros
Panoramic views of the ocean
Relatively inexpensive compared to other popular beach destinations like Hawaii
Fun adventure activities
Lush jungles
Exotic wildlife including sloths and monkeys
Cons
Wildlife can present safety concerns
Theft and other petty crime is a concern in Costa Rica according to the US Department of State
Somewhat remote location
Manuel Antonio, Costa Rica is the perfect destination for honeymooners looking to soak up the sun on beautiful beaches. The Manuel Antonio beach in the National Park of the same name, is one of Costa Rica's most popular beaches.
To get there, you'll have to take a 3-hour drive from the capital's San José international airport, the main airport in Costa Rica. Once you're there, Manuel Antonio offers a variety of entertaining activities including swimming, sunbathing and exploring the national park.
Manuel Antonio's main attractions are its pristine beaches and panoramic views of the Pacific ocean. Thanks to the rocky headland to the west of the beach, Manuel Antonio beach is shielded from strong waves, so you can enjoy your swim in calm, crystal blue waters.
If you and your spouse are looking to do more than just relax on the sandy beaches, you can also partake in some of the more adventurous activities offered in Manuel Antonio such as:
Kayak tours
Waterfall rappelling
Whitewater rafting
Snorkeling
ATV tours
Hiking
Parasailing
Birding
Sunset cruises
Jet skiing
Sportfishing
Zip lining
A guided tour with a naturalist through Manuel Antonio national park will help you spot all the exotic birds and animals in the lush green rainforest. After a long day of enjoying everything Manuel Antonio has to offer, you can head back to one of the luxurious all-inclusive honeymoon resorts in the area for a romantic dinner. Manuel Antonio may not be the most unique destination, but it does tick a lot of boxes for anyone planning a dreamy honeymoon.
Best Stunning Views: Mirissa, Sri Lanka
Pros
Stunning views of the Indian Ocean
Whale and dolphin watching
Relaxing spas
Adventure activities like snorkeling and scuba diving
Cons
Small, somewhat remote area
Possibility of heavy rain
Uncomfortable and poorly developed transport
No resorts
Mirissa is a small beach town on the southern Sri Lankan coast. It's known for its incredible beaches, unparalleled views of the Indian Ocean and whale-watching excursions. Though it's not one of the most popular honeymoon destinations, Mirissa is a popular beach, so you'll find many restaurants, coffee shops, and bars right on the sand. And, while there aren't any of the major resort hotels, it does have boutique stays and rental homes, for a more personalized experience.
Relax on Mirissa beach or put on a bathing suit and enter the crystal blue waters. You can swim, bodyboard band snorkel right at the local beach, or take surfing lessons at nearby Weligama beach. If you want a truly unique experience, head out on one of the Mirissa boat tours to partake in some whale and dolphin watching. Seeing these creatures swimming through and sometimes jumping out of the water offers memories that will last a lifetime.
Other things to do in Mirissa include practicing holistic yoga, getting a full body massage at a local spa, fishing and scuba diving. You can also take a day trip to Fort Galle, around an hour's drive away. There, take in the historical buildings and seventeenth century Dutch fort.
Just be mindful of when you plan your trip to Mirissa if you choose this destination for your honeymooning. Mirissa can experience harsh weather, including heavy rains between April and September, so the best time to go is between December and April.
Getting to Mirissa may not be easy or comfortable, depending on the mode of transportation you choose. It is known for unreliable and uncomfortable transportation. It's about a three-hour car ride from Colombo on the route to Matara, thanks to the new highway. You can also take the train, which takes 5-7 hours from Colombo, but goes all along the coastline, making for a beautiful ride.
Best Remote Getaway: Maldives
Pros
Scenic ocean views
More than 1,000 coral reefs
Warm temperatures year-round
Walkable islands
Lenient visa requirements
Cons
Remote location (unless desired, then a pro)
Wet, rainy reason with strong winds
High prices for lodgings and transportation
Limited ferry network for island hopping
There's a lot of competition for the best honeymoon destination, but the Maldives is certainly a strong contender. The Maldives is a chain of 26 coral atolls and more than 1,000 islands located about 400 miles off the southwest coast of India. Only around 200 are inhabited.
Known for its picturesque villas right on the crystal clear blue waters, the Maldives offers a scenic getaway far from the United States. A flight from New York to Malé, the capital city of the Maldives, will typically take over 18 hours and require at least one connecting flight. The payoff for such a long, tedious journey is ending up at your beautiful, remote getaway in the Maldives.
When you arrive, you can retire to a private villa right on the water. Some villas are even built right over the ocean so you can be truly immersed in the scenic beauty of the Maldives. Once you're well-rested from your long traveling, an assortment of unique experiences and activities await you.
As a country covered in beautiful white sand beaches, you can't go wrong with relaxing on the beach, admiring the ocean views and swimming in the blue waters. If you're feeling more adventurous, you'll also have plenty of action-packed activities to choose from, including:
Scuba diving
Windsurfing
Reef snorkeling
Big game fishing
Parasailing
Kayaking
Catamaran sailing
Sea safaris
Snorkeling with nurse sharks
Keep in mind that the Maldives is not a budget destination. You should expect to pay hundreds or even more than a thousand dollars a day for all-inclusive packages and stays in romantic overwater villas. And even all-inclusive packages may require you to pay extra for activities like those listed above. Try to avoid the rainy season from May to November to get the most out of your honeymoon.
Best Romantic Getaway: Napa Valley, California
Pros
Premier vineyard tours and wine tastings
Varied exhibitions, museums, and art studios
Hot air balloon trips and other outdoor activities
Michelin-starred restaurants with seasonal food
First-rate golf courses
Cons
Unreliable public transportation
Expensive destination
Minimal nightlife
Heavy traffic
Staying in the U.S. for your honeymoon doesn't have to be disappointing. If you're a wine lover, you can incorporate that love into your honeymoon by heading to Napa Valley, California. This location is arguably one of the best destinations in the world for honeymoon wine tastings and vineyard tours.
That's not all Napa Valley has to offer, though — it's home to a variety of breweries and distilleries you can tour. And you can also partake in many different culinary activities, from eating at one of the area's multiple Michelin-starred restaurants to taking cooking classes at the Culinary Institute of America (CIA) at Greystone.
If you're looking for a more cultural experience on your honeymoon, you can visit the Napa Valley Museum, several top art galleries, and the bi-annual Napa Art Walk. The after a long day of wine tours or trips to local museums, you can rest in a luxurious Napa Valley hotel. Stays at the Hotel Villagio and the Auberge du Soleil may be expensive, but they offer romantic and relaxing rooms on beautiful estates.
The Napa Valley region is geographically spread out, so it's a good idea to have a car available to explore the various hotspots. Public transportation is available but not reliable or widespread enough to be convenient. Bear in mind that even though Napa Valley is a domestic location, it's still a pricey honeymoon destination. Expect to pay between $30 and $50 per person for the average wine tasting and upwards of $1000 per night at the top Napa Valley hotels.
Best for Adventurous Couples: Yellowstone National Park, Wyoming
Pros
Incredible views of natural landscapes
Very affordable options
Opportunities to see wildlife including wolves, bison, bears and moose
Wide open spaces and fresh air
Cons
Large crowds and limited parking, especially in summer
Frequent closures of roads and hiking trails
Possible extensive flooding
Visiting a national park for your honeymoon might not sound like the most glamorous option, but Yellowstone National Park in Wyoming fully deserves its spot on this list of best honeymoon destinations.
Adventurous couples can take advantage of the morning kayak trips, wildlife and nature tours and hiking trails in Yellowstone National Park. Visit the hot spring and geysers within the park to marvel at the wonders of nature. If you tire yourselves out on adventurous activities, you can relax at one of the hotels within the park. Another option is camping out on the park's campgrounds or bringing an RV to stay in.
Yellowstone National Park encompasses more than 2 million acres of land, so if you want to see all the sights and minimize travel, you may want to consider staying in multiple locations. The best time of day for wildlife sightings of bear, elk and bison is very late or early in the day. Couples who want to spot wildlife should try to visit Lamar Valley and Hayden Valley (two animal hotspots within the park) during these times.
Other destinations we considered
Sometimes, a honeymoon destination is notable but falls short of the necessary qualities to be called a perfect honeymoon destination compared to our other picks. Yet, these romantic destinations might still be suitable for you and your future spouse, so don't overlook them entirely.
San Francisco, California
Pros
Excellent and varied restaurants
Renowned museums
Unique sightseeing opportunities
Shopping at small boutiques
Nearby day trips to Yosemite National Park and Napa Valley
Cons
Expensive food and lodging
Steep hills if you plan on walking a lot
Heavy traffic and long drives
Although San Francisco didn't quite make our list of best honeymoon destinations, it's still a great destination for honeymooners who want to stay within the U.S. Enjoy the unique sightseeing opportunities of the city including the Golden Gate Bridge, Alcatraz Island and Golden Gate Park. Beware of the relatively high prices for food and lodging if you're on a tight budget.
Santorini, Greece
Pros
Perissa black sand beach and other colorful beaches
Historic sites including the Castle of St. Nicholas
Excellent bistros, bars, and restaurants
Wineries and wine tastings
Sunset boat tours
Cons
Heavy tourism and overcrowding
Limited parking
Expensive lodging and activities
High winds
As one of Greece's most popular islands, Santorini boasts beautiful sunsets over its whitewashed homes and colorful beaches. History buffs will love visiting the island's historical sites, such as empire ruins and the Castle of St. Nicholas. Adventurous couples can embark on a 6-mile hike up to Fira from Oia to see incredible views of Oia. It did't make our list because its overtourism has led to threats to the local community and the environment.
Tulum, Mexico
Pros
Topical paradise
Budget-friendly
Gorgeous beaches
Variety of tasty food options
Yoga retreats and classes
Cons
Spotty internet connectivity and cell service
Party atmosphere with noise at all hours
Hotspot for drug dealing and using
Tulum, Mexico is quickly becoming one of the top honeymoon destinations in Mexico thanks to its gorgeous beaches and lower prices than other popular locations like Cancun. Beware of the high noise levels and limited internet connectivity, though. If you and your future spouse are looking to party in a tropical paradise on your honeymoon, Tulum may be a perfect choice.
Koh Samui, Thailand
Pros
Large island with plenty of restaurants, stores and beach towns
Easy to get to from mainland Thailand
Suitable for almost any budget
Abundance of outdoor activities
Cons
Mostly not walkable
Wild bar scene and high noise level
Dangerous roads
High humidity
Thailand is growing in popularity as an affordable honeymoon destination; the best island for honeymooners is Koh Samui. Enjoy the many restaurants, shops and activities on the island while sticking to a conservative budget.
Honeymoon Destination Guide
How to choose the best honeymoon destination
Throwing a dart at a map is one way to pick a honeymoon destination. But if you want to be more precise and plan the best destination honeymoon, follow these steps:
Determine your priorities
Are you looking for a relaxed vacation filled with days of sun and sand? Does adventure and lots of physical activities sound ideal? Or are you more interested in boutique restaurants, small bookstores, and a vibrant city life? Talk with your partner and future spouse and figure out what you're looking to get out of your honeymoon trip. Even if you want opposite things, there are destinations that can combine your preferences by traveling a short distance.
List your top picks together
You probably already have some destinations in mind for your honeymoon. If not, ask friends and family for recommendations, or use our list of best honeymoon destinations for ideas. Once you have several best honeymoon destination ideas, list your top picks together.
Listing out your top picks will help you visualize and compare your options. If you think it might be helpful, jot down some pros and cons of each location to paint a clearer picture of the good and bad of each of your choices.
Be mindful of your budget
Your budget may end up narrowing down your choices for you. Before you choose the destination for your honeymoon, make sure you know approximately how much you have to spend. A lower budget might not permit long international trips, but that doesn't mean you can't visit an amazing city on your honeymoon.
Consider what your non-negotiables are in terms of your destination, activities, lodging and transportation. If those fit into your budget, you can add other things you might enjoy until you hit your limit. If your non-negotiables don't fit within your current budget, you have three main options:
Find a way to increase your budget, perhaps by cutting spending on another part of your wedding.
Decide to sacrifice one or more items on your non-negotiable list to stay on budget.
Ask your guests to contribute to a honeymoon fund instead of traditional wedding gifts.
Though once seen as tacky, nowadays asking for contributions to your honeymoon fund as a wedding gift is perfectly acceptable. Online honeymoon fund sites allow you to set a goal for your fund and list prices for activities or other things you want on your honeymoon. That way, your relatives and friends can knowingly contribute to your fund, increasing your budget more than expected.
Do your research before booking
You should always do your research before picking and booking a honeymoon destination. Some destinations that seem great on the surface may have issues like weather or crime concerns that would disrupt your honeymoon.
In-depth research will let you know what the best season to visit each location is, what kind of atmosphere each location offers and what amenities and activities you can enjoy at these destinations. Don't just research the destinations themselves, though. Make sure you also do your due diligence by researching transportation and lodging options. Inadvertently choosing a bad hotel or airline can ruin an otherwise great honeymoon.
If you know people who have traveled to or lived in the area you're visiting, it's a good idea to ask them about their time there. They might have recommendations on where to stay or what to do while you're there. They might also be able to advise against certain areas or activities at your destination. Even if you don't know anyone who has been to your destination, online research can go a long way.
Read reviews from other travelers of the accommodations, transportation and activities at your destination. You may find useful advice on what to do and what not to do on your honeymoon so that it's as enjoyable as possible.
Plan ahead
Planning your honeymoon isn't something you want to leave until the last minute. The sooner you start planning, the more time you'll have to ensure that everything is just the way you want it.
The general recommendation is to begin planning your honeymoon at least eight months before you're going to leave for your trip. Don't be afraid to start planning around the same time you start planning your wedding. That's a lot of organizing and forward thinking all at once, but it's worthwhile to get everything set as soon as possible.
Step one of your honeymoon planning is choosing your destination, of course. Once you have your destination, you will still need to plan all the other parts of your trip, including when you're going to leave (it doesn't need to be right after the wedding), how you're going to get to your destination, where you're going to stay and what you'll do while you're there.
Plan your honeymoon far ahead of time to avoid an overwhelming rush to get things done close to your wedding day, and make sure you get the trip you wanted if your destination fills up quickly. Planning too early, however, could lock you into plans if things change. So, starting your planning eight months to one year ahead of time keeps you in a sweet spot between planning too early and too late.
Best Honeymoon Destinations FAQ
What is the most popular honeymoon destination?
The most popular honeymoon destinations often change from year to year. According to research from Expedia, the most popular honeymoon destination in 2022 was the United Kingdom. Specifically, couples favored a multi-city train trip throughout England and Scotland. The next two most popular destinations were Dubai, United Arab Emirates and Paris, France.
How much does a honeymoon cost?
Honeymoons vary widely in cost depending on factors like the destination, travel method, lodgings and activities you choose to incorporate into your trip.
The average honeymoon in the U.S. costs $4,800
, though it's possible to spend much less than this figure. Couples typically spend about 15% of their overall wedding budget on their honeymoons.
How to plan a honeymoon
Choosing the destination is just one part of planning your honeymoon. You will also need to set your budget, book travel and accommodations and plan your itinerary. The whole process of planning a honeymoon can end up being time-consuming, so be sure to start your planning at least eight months to a year before your honeymoon.
How We Chose the Best Honeymoon Destinations
The best honeymoon destinations have it all — beautiful landscapes, incredible sightseeing opportunities and top-of-the-line accommodations. Our methodology for choosing the best honeymoon destinations weighs several key factors, including:
Popularity
Being popular doesn't necessarily make something the best option, but it is worth weighing in popularity when evaluating honeymoon destinations. Think of it this way: if a particular location is a popular honeymoon destination, that must mean that many different couples loved what it had to offer.
Popular destinations also tend to develop amenities and other features that appeal specifically to couples on their honeymoons. For example, you may find romantic resorts, couples' activities and candlelit dinners at popular honeymoon destinations.
Sites to see
Sightseeing is often a priority for couples on their honeymoons. To answer the question, "where is the best honeymoon destination?" we evaluated each destination partly based on the sites to see there.
What to see will vary greatly from one location to another, but honeymoon destinations need to offer memorable, distinct sightseeing opportunities. In Yellowstone National Park, for instance, the legendary Old Faithful geyser is a site that travelers come from near and far to see.
Things to do
A honeymoon destination is only as good as the things couples can do there. We considered all the different activities available to honeymooners in each location and chose the locations with the most to offer. You'd have to try to be bored at any of the locations on our list of best honeymoon destinations.
No two destinations offer exactly the same things to do, either. If you have an idea of what activities you want to take part in on your honeymoon, that can help you narrow down your list of potential destinations. For instance, Manuel Antonio is great for jet skiing, but you would struggle to find a place to do so in Napa Valley.
Uniqueness
The best honeymoon locations can't just be popular and full of fun things to do and see, they also have to stand out from the pack. That's why uniqueness is one of the four main factors we evaluated when considering the best honeymoon destination.
The uniqueness of a honeymoon destination means offering amenities, activities or environments that aren't commonly available at other locations. Napa Valley, for example, is unique because it offers wine tours and tastings that you simply can't get anywhere else. Most couples want their honeymoon to be a special, once-in-a-lifetime trip, and choosing a unique destination will go a long way toward achieving that goal.
Summary of Money's Best Honeymoon Destinations of 2023