The Best Hotel in the World Is Only $108 a Night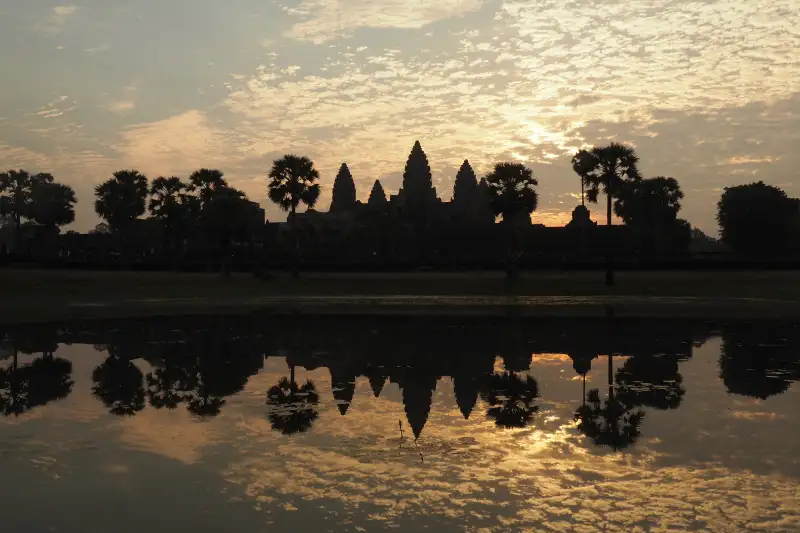 Satoshi Takahashi—LightRocket via Getty Images
Hotels can be a pricey part of any vacation, but there's some good news for prospective travelers: a hotel recently ranked as one of the best in the world costs just over $100 a night.
TripAdvisor just released its annual Traveler's Choice Awards, HuffPost reports, and the luxurious Viroth's Hotel in Cambodia topped the list. Somehow, the picturesque hotel can be booked on average for just $108 a night in September, according to TripAdvisor's data. Even during other months, rooms on average go for just $20 more.
Located in the north-central part of the country in Siem Reap, gateway to the legendary Angkor Wat ruins, Viroth's Hotel boasts a luscious, greenery-surrounded pool, delicious food and outstanding service, according to travelers. The hotel has 35 rooms, a full-service spa and a fleet of old-school Mercedes' to shuttle you to and from the airport. It also includes free Wi-Fi, air conditioning, and complimentary breakfast.
"I am so proud of our team ― being named the No. 1 hotel in the world for TripAdvisor's 2018 Travelers' Choice Award is a huge achievement for Viroth's Hotel," Fabien Martial, the hotel's co-owner, said in a statement, according to HuffPost. "I hope this award will further encourage everybody here to offer the best for our guests."
TripAdvisor says the winners of the Traveler's Choice Awards are determined using millions of reviews left on the site every year. This year, it analyzed more than 8,000 properties in 94 countries to figure out the winners, HuffPost reports.