The U.S. Will Increase Airport Security Instead of Banning Laptops. Here's What It Means for Travelers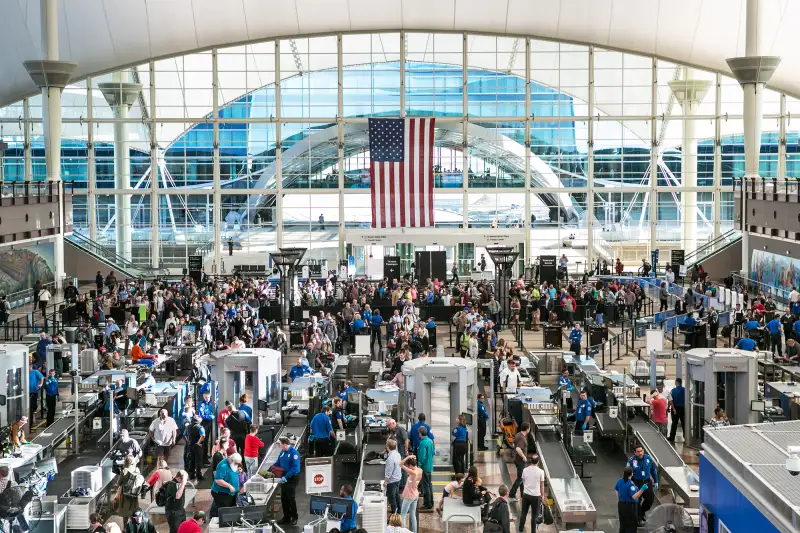 The U.S. will increase its aviation security measures for inbound international flights rather than implementing a previously-considered plan to expand a ban on laptops and tablets, the Department of Homeland Security announced Wednesday.
Now, travelers coming into U.S. from 105 countries on 180 airlines will be subject to a more "extensive screening process," Homeland Security Secretary John Kelly said at a security conference on Wednesday. The measure is expected to affect an average of 2,000 flights and is likely to increase delays for passengers as they're screened in foreign airports.
"It is time that we raise the global baseline of aviation security. We cannot play international whack-a-mole with each new threat," Kelly explained. "Instead, we must put in place new measures across the board to keep the traveling public safe and make it harder for terrorists to succeed."
The U.S. had already enacted a carry-on ban on laptops and other electronics that affected flights from eight Muslim-majority countries throughout the Middle East and North Africa. Rather than expanding that program, Kelly said the new security measures will include further screenings and passenger vetting. Airports are also encouraged to use more bomb-detecting dogs, "advanced checkpoint screening technology" and enhanced protocols around passenger areas.
The U.S. sent technical experts to Brussels this week to discuss avoiding an expanded laptop ban. Kelly said that he wanted to remove the restrictions on the 10 airports within the Muslim-majority airports "by simply doing the kind of things that we're talking about here in terms of raising aviation security," Reuters reported.