10 Awesome Last-Minute Gifts You Can Buy From Your Couch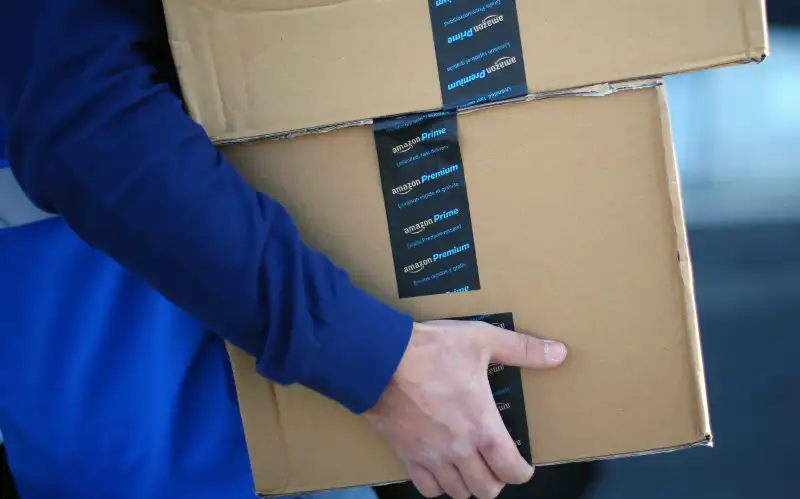 Ina Fassbender—Ina Fassbender/picture-alliance/dpa/AP Images
Ecommerce has transformed the economy, but let's be real: It also transformed Christmas shopping for procrastinators. To compete for your dollars, online retailers have been making it easier than ever to wait until the absolute last minute to do your Christmas shopping.
If you want a good last-minute Christmas gift to wrap up and stick in a stocking or under the Christmas tree, we've got you covered with last-minute brick-and-mortar options. But if you just can't stomach another trip to the mall or big-box store — or if you're busy baking up a storm and getting the house ready, as we are — you can still go online to have a last-minute Christmas gift delivered by Christmas morning.
Here are the best last-minute Christmas gifts you can buy on Christmas Eve — or even Christmas Day — with a tap, click or swipe.
This last-minute Christmas gift might be the best bang for your buck. Gift Amazon Prime and your lucky recipient gets a year of free two-day shipping, streaming music, movies and TV shows, a free library of Kindle books, free photo storage, and more. If you still have to buy a Christmas gift and they don't already have Amazon Prime, this is a no-brainer.
Although Prime members get access to a decent selection of free media with their membership, Kindle Unlimited takes it up several notches. This gift gives them six months of access to a huge library of books, lots of popular magazines, music, videos and more. (Feeling generous? Splurge and get them a one-year subscription for $119.88.)
If you're truly stumped, or if you have to buy a last-minute Christmas gift for someone you don't know very well, this is your go-to.
Birchbox is the O.G. of beauty subscription boxes—and at this price point, you can afford to give one to pretty much every gal (or guy!) you still need presents for.
Whether your loved one is obsessed with Taylor Swift or Tom Brady, buying last-minute tickets to a live event is pretty much guaranteed to make their Christmas. Bring the gift home by pairing those tickets with a download of something their idol has starred in, sung or written.
Christmas vacation is the perfect time to hit the multiplex and watch that superhero action flick or riveting drama everybody's talking about. Fandango digital gift cards come in several denominations up to $100—so even the biggest movie buff will be able to get their fix with this last-minute Christmas gift.
This site is an awesome step up from your usual treat-of-the-month club. Your lucky recipient gets three months of organic baking kits and instructions for making fun, colorful and (most important!) delicious desserts, free of artificial ingredients, GMOs and mass-produced ingredients. Foodstirs works with small, eco-conscious farms, so these craveable treats are almost guilt-free.
If you need a last-minute Christmas gift for her, this terrific plus-size fashion rental site will help make her closet pretty much limitless. This gift is for the "premium" level — two items at a time for two months. There's also a "basic" option for one item as well as a "platinum" option that gives them three items at once — great for girls with teeny closets or the fast-fashion-obsessed.
There's such a wide range of denominations here, you can give anything from a single albums' worth of music to an artist's entire discography.
You definitely know that one person who's always flashing the on-trend statement jewelry. This jewelry rental subscription is the perfect last-minute Christmas gift to let your friend get a bling fix without breaking the bank. (Three-month and one-year subscriptions are also available.)
We've included affiliate links into this article. Click here to learn what those are.