How Money Chose the Best Places to Live 2019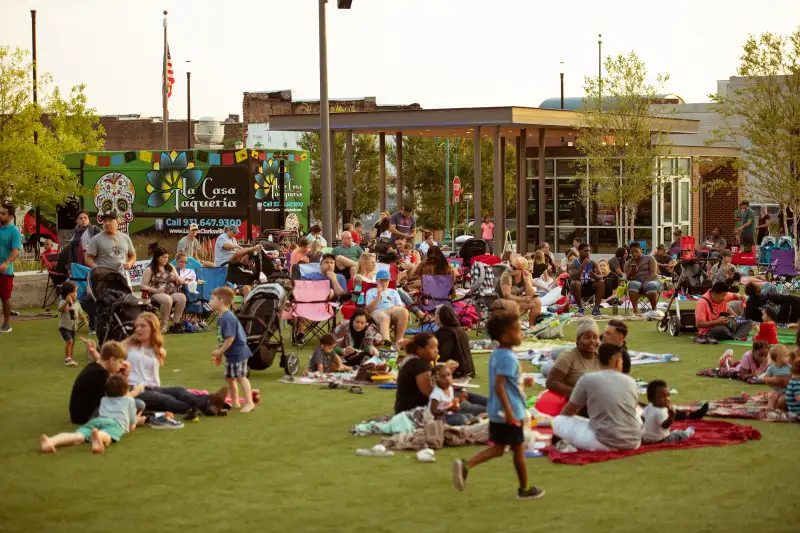 Photographed by Jason Myers for Money
To create Money's Best Places to Live ranking, we looked only at places with populations of 50,000 or greater. Places with 300,000 or more people were broken down into neighborhoods, and from there we considered only neighborhoods with estimated populations between 5,000 and 200,000 people. We eliminated any place that had more than double the national crime risk, less than 85% of its state's median household income, or a lack of ethnic diversity. This gave us 1,796 places.
We then collected nearly 160,000 different data points to narrow the list. We considered data on each place's economic health, cost of living, ethnic and economic diversity, public education, income, health and safety, ease of living, and amenities, all provided by research partner Witlytic. We put the greatest weight on economic factors, housing, health and safety, diversity and cost of living. Quality of life, education and local amenities were also critical components.
Finally, reporters researched each spot, interviewing residents and searching for the kinds of intangible factors that aren't revealed by statistics. To ensure a geographically diverse set, we limited the Best Places to Live list to no more than four places per state and one per county. States were only represented once per every 25 places. Places that made the list last year were not included in this year's ranking.
Rankings derived from more than 80 separate types of data, in the following categories:
Economy

— based on local unemployment rate, historical job growth, projected job growth and the level of employment opportunities available, among other factors.

Cost of living

— based on tax burden, insurance costs, commuting costs, medical spending and income adjusted for cost of living.

Diversity

— based on racial makeup, racial integration, and economic diversity within a place's population.

Education

— based on math and reading test scores and local and county level high school graduation rates.

Housing

— based on measures indicating affordability, supply and distress, including median home sale price in 2018, properties sold in 2018, utility and home cost of living indexes, and the property foreclosure rate, among other factors.

Health and Safety

— based on the number of hospitals and clinics, the number of mental health providers, dentists, doctors and primary care physicians, property and violent crime risk and homicide and drug overdose rates.

Amenities

— based on the number of leisure activities in the town and surrounding area, including bars, restaurants, museums, sports complexes, and green spaces.

Ease of living

— based on commute times, weather, and other factors.
Sources
Witlytic, STI: PopStats, Datafiniti, Zeel Networks, The Council For Community and Economic Research, InfoGroup, American Alliance of Museums, ATTOM Data Solutions, Pitney Bowes, Moody's Analytics, Realtor.com, Economic Innovation Group, SchoolDigger, National Oceanic and Atmospheric Administration, US Census, Bureau of Labor Statistics, Data.gov, Environmental Protection Agency, Federal Aviation Administration, Kaiser Family Foundation, County Health Rankings, Federal Bureau of Investigation, Institute on Taxation and Economic Policy, Kiplingers, Bankrate, amfAR, state tax departments, USDA, Insure.com
Infogroup's human-verified business database consisting of over 16 million records across the U.S. was used in Money's evaluation of the volume and quality of resources available to travelers. Infogroup's data consists of attributes such as business profiles, openings, closings, images, social URLs, geographical coordinates, and more.
Pitney Bowes (NYSE:PBI) neighborhood and area definitions were used for aggregation and demographic attribution in Money's evaluation of cities. Clients around the world, including 90 percent of the Fortune 500, rely on the accuracy and precision delivered by Pitney Bowes solutions, analytics, and APIs in the areas of e-commerce fulfillment, shipping and returns; cross-border e-commerce; presort services; office mailing and shipping; location data; and software. For nearly 100 years Pitney Bowes has been innovating and delivering technologies that remove the complexity of getting commerce transactions precisely right. For additional information visit Pitney Bowes, at www.pitneybowes.com
This article has been updated to include more information on Pitney Bowes, one of Money's data providers for the 2019 rankings.