People Are Obsessed with These Sandals That Can Last for Decades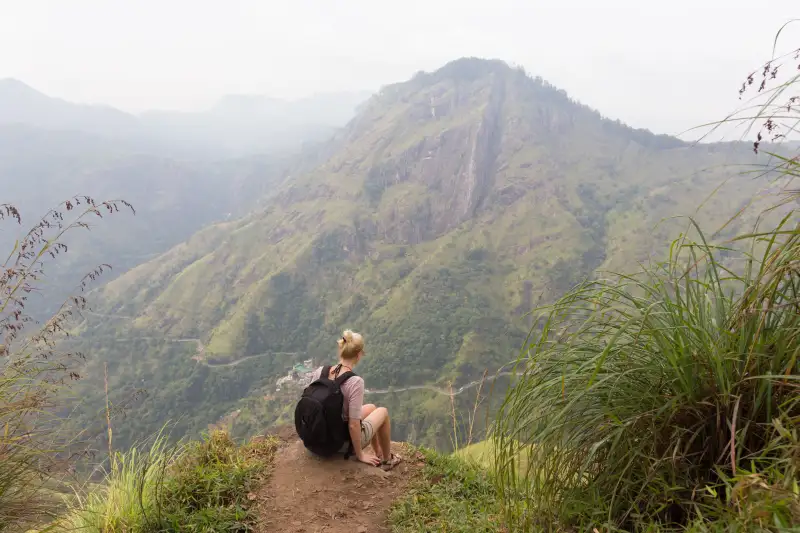 kasto80—iStockphoto/Getty Images
You might consider the investment in new sandals an annual summer ritual. But replacing a pair every 12 months or so can be a drag, especially if you live in a warmer climate where "summer" footwear is appropriate well into the cooler months.
Finding sandals that will hold up over time is difficult enough. Finding a pair that you can live in that won't fall off your feet, give you blisters or leave your arches unsupported — oh, and that also look cute — is an even taller order.
This is why people who stumble on Chaco sandals tend to rave about them, and share their love for this quirky, durable Colorado-founded brand on social media.
"Suuuuuper comfy," one fairly typical Facebook user wrote.
"I got my first pair of Chacos this past week and OMG!! Saying I'm in love would be an understatement," another wrote.
Many Chaco owners are loyalists because the sandals are serious workhorses. While you could just wear them around the pool in the summer, people often take them around the world for hiking, kayaking, you name it. "They provide the support of a running shoe but have the flexibility and open feeling of sandals," one reviewer on Zappos wrote.
The Chaco brand has been around since 1989, and believe it or not, some of its customers have sandals that are nearly that old, because Chacos are designed to be repaired rather than thrown away. Owners can send them back to the company's factory in Rockford, Mich., for a little TLC, which can include new webbing, a new outsole, or other repairs. Chaco does about 20,000 sandal fixes annually.
"In the summertime, which is our peak season, on a daily basis we'll get many sandals that are 10 years old," says director of factory planning and operations Lisa Kondrat. "The oldest was from 1990." Kondrat says that "sometimes people break buckles, dogs chew them," but that Chaco can fix them "as long as the midsole your foot sits on is in good shape."
Oh, and another unusual thing about Chacos: Several models of sandals — around 60,000 pairs annually — are made right in the U.S. of A.
"We've been able to scale our made-in-U.S.A. program," says Chaco brand manager Josh Weichhand. "We've found consumers are willing to pay a premium for it," he says. "We're telling this really great American story — they're made here by American workers."
Chaco now employs 36 full-time factory workers, Weichhand says, and it hires additional temp workers during the busy summer season.
Weichhand says the company gets great feedback from customers who appreciate being able to buy shoes that were made by fellow Americans. "They're not just investing in a product, but in someone's livelihood," he says.
Chaco, which was bought by outdoor footwear company Wolverine in 2009 and is now based in Michigan, has branched out into other footwear, such as boots and dressier versions of its flagship sandals. But it's the original line that still get the most literal and figurative traction, Weichhand says.
The most popular model is the ZX/2 Classic ($105), which has more than 100 user reviews on Zappos.com, and nearly three-quarters are five stars. The company says the cushier footbed of the Z/Cloud X2 version ($110 at Zappos) has helped make this model very popular.
We'll come right out and say: These sandals are not cheap — the American-made Classic model is $130, and the ones made overseas are $25 less — but these things seriously are an investment.
Chaco charges $40 for a new outsole, and $36 for new webbing, so even after you add shipping costs, it's cheaper to repair them than buy a new pair.
Deals on Chaco sandals do pop up from time to time, provided you're flexible about color and are willing to jump on a sale as soon as you see it. For instance, if you're down with a groovy orange print the brand calls "Canyon," you can snag the American-made Z/2 Colorado on Zappos right now for $105 rather than $130. Also on Zappos, there's a cool American-made Z/2 Colorado version with a print that looks like an artsy rendering of the mountains at sunset for $118, down from $130. Discount sites like Sierra Trading Post and 6pm.com often have Chacos too, though selection and sizes tend to be limited.
Chaco also allows customers to personalize their sandals via direct sales on its website, and all of these orders are made in Michigan.
"People can customize everything from the color of thread to the type of tread on the outsole," Weichhand says. "I think people love the opportunity to play footwear designer a little bit."
We've included affiliate links into this article. Click here to learn what those are.