The Best Small Cars of 2023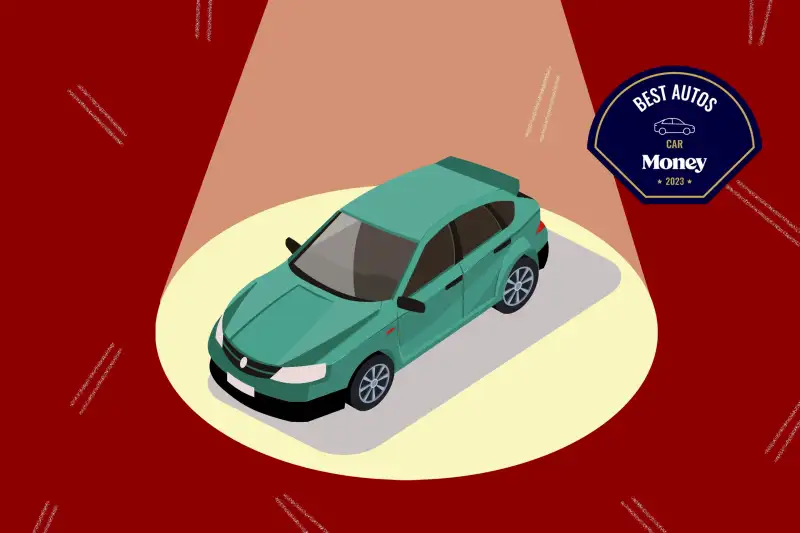 Small cars are the cute crowd-pleasers of the road. Ideal for city drivers, first-time car owners and empty nesters, they're fuel efficient, easy to park and, unsurprisingly, less expensive than their bigger siblings.
However, these vehicles can also lack features and feel less comfortable than larger car categories. Fortunately, the best of today's models are stepping it up — packing more technology and safety features into their low sticker prices, while upping performance and comfort.
Using a step-by-step methodology, we evaluated the small cars on the market for attributes including value for money, safety and performance. Below are our five top choices, with explanations on how each stands out from the pack. The specs listed for the cars are for the trim level we assessed, which we judged to be the one that offered the best value.
You may also want to consider our picks for best compact cars. These vehicles might be slightly smaller than some of the picks below, but provide more space for passengers and cargo than our picks in subcompact cars.
Our Picks for the Best Small Cars of 2023
Hyundai Elantra — Best Overall and Best Value
Toyota Corolla — Best for Features
Mazda Mazda 3 — Best for Handling
Honda Civic — Best for Safety
Acura Integra — Best for Performance
Reviews of the Best Small Cars
Best Overall and Best Value: Hyundai Elantra

Pros

Low cost of ownership
Nimble handling

Cons

Lower horsepower than some competitors
The Hyundai Elantra costs less to buy, maintain and repair — as well as to refuel — than most of its competition. Even its best-value trim (SEL, one notch above the base model) starts at just $21,900, which is low for the segment.
That said, the Elantra doesn't seem bare-bones, despite its low cost of ownership and small size, even for this category. While the 147-horsepower engine is less muscular than the others on this list, this Hyundai was especially adept in corners and notably smooth over pavement. We like that it comes with wireless CarPlay and Android Auto and optional heated front seats.
Price $21,900
Mileage 30/40 mpg
Power 147 hp
Best for Features: Toyota Corolla

Pros

Many features that come at extra cost on competitors
Quiet ride, especially for a small car

Cons

Handling less nimble than most, even for this category
The Toyota Corolla boasts more features than any competitor, and even the LE base model should be sufficiently loaded for most buyers. It's nearly as fuel-efficient as the Hyundai Elantra.
All Corolla models support wireless CarPlay and Android Auto. Upper trims add blind spot monitoring with rear-cross traffic alert, a safety feature you typically find only on more expensive vehicles.
The Corolla's ride does not feel as dynamic as rivals', but it's still quiet, comfortable and reliable.
Price $21,550
Mileage 32/41 mpg
Power 169 hp
Best for Handling: Mazda Mazda 3

Pros

Lively handling, especially on curves
User-friendly infotainment system

Cons

Expensive, especially for a small car

The Mazda Mazda3 costs a few thousand dollars more than some picks on this list, but it's a true driver's car with the performance credentials to match.

With a 191-horsepower engine, this Mazda accelerates from 0 to 60 mph in 8.1 seconds, making it among the fastest cars in the group. It also handles curves and corners with agility. (The Volkswagen Jetta was a little faster still, but is hampered by a small and trouble-prone infotainment screen and the worst headlights of the small cars we analyzed.)

The Mazda3's infotainment system boasts the largest screen size in the category, even on the base model. The optional leatherette seating is another unusual perk for a small car.

Most drivers should opt for the Mazda3's 2.5 Select model, one notch above the base model, for additional features such as blind spot monitoring with rear traffic alert.

Price $23,950
Mileage 28/37 mpg
Power 191 hp

Best for Safety: Honda Civic

Pros

Headlight safety
Lots of cargo space

An all-around solid pick in a small car, the Honda Civic stands out for its safety features – its headlights, especially – and sporty ride.

Most cars today are deemed very safe to drive, receiving high marks from the nation's two ratings agencies, the National Highway Safety Administration and Insurance Institute for Highway Safety (IIHS). However, the Civic is the only car on this list to ace IIHS' headlight test for nighttime visibility across all of its trim levels.

It's got the largest cargo hold in the segment, too. Its trunk measures 14.8 cubic feet, enough to hold several suitcases or shopping bags.

Price $25,050
Mileage 30/37 mpg
Power 158 hp

Best for Performance: Acura Integra

Pros

Rich in standard driver-assistive technologies
Large touch screen

Cons

Expensive, especially for a small car

The Acura Integra joins the new-car market in 2023 following a 17-year hiatus. Acura's small sports car has been relaunched as a sporty ride powered by a 200-horsepower engine. The car's 0 to 60 mph time is 7.0 seconds, which edges out the 8.1 seconds of the next-fastest car in the group, the Mazda 3. The robust ride and premium features, including Wireless Apple CarPlay and Android Auto, make the Integra the costliest small car on this list.

The optional A-Spec Technology package adds wireless smartphone charging, a Wi-Fi hotspot, a head-up display and a larger, 9- inch screen.

The Integra boasts the most standard safety technologies on this list. Every Integra comes with AcuraWatch, a suite of innovative equipment designed to enhance driver awareness and avoid collisions. Features include traffic sign recognition, which detects and notifies the driver of posted speed limits and speed limit signs and traffic jam assist, which helps to steer at low speeds during heavy traffic.

Price $36,300
Mileage 29/36 mpg
Power 200 hp

Jaclyn Trop is an award-winning journalist who road-tests and reviews vehicles, in addition to covering automotive news. Her byline has appeared in The New York Times, The New Yorker, Fortune, Consumer Reports and U.S. News & World Report, among other publications.