These Are the Best (and Worst) States for Retirement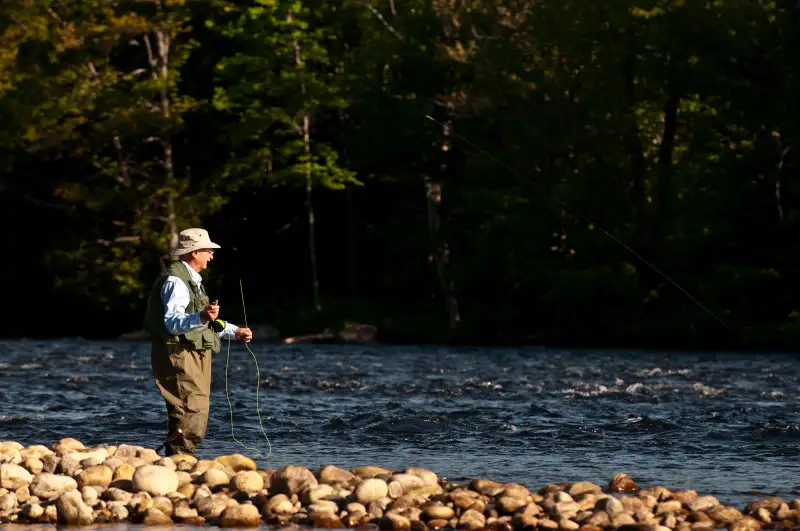 Joe Klementovich, Getty Images/Aurora Open
Dreaming of retirement? Imagine yourself in New Hampshire.
That's the best state to retire in, according to a new ranking from the finance website Bankrate.com.
The project rates each state based on how ideal it is for retirees, measuring things like the cost of living, healthcare quality, crime and overall wellbeing. New Hampshire came out on top thanks to its second-best rating for seniors' wellbeing, third-lowest crime rate and fourth-best healthcare quality, Bankrate said.
Other top-ranking states include Colorado, Maine, Iowa and Minnesota.
Interestingly, some states known for their retirement communities — Arizona, Florida and Nevada — didn't even crack Bankrate's top 10. As for last place? It was Alaska, due to its cold weather, high crime rate and low percentage of senior citizens, among other factors.
Each year, Money releases its own list of the best cities in the U.S. to retire, which considers how local taxes will take a bite out of your nest egg. In 2016, cities in Pennsylvania, Florida, Texas, Iowa, Nevada and Washington took the top rankings for their regions.
Bankrate's full list — in order from best to worst states to retire in — can be viewed below:
New Hampshire
Colorado
Maine
Iowa
Minnesota
Virginia
Massachusetts
South Dakota
Wisconsin
Idaho
Utah
Arizona
Nebraska
Vermont
Pennsylvania
North Dakota
Florida
Delaware
Rhode Island
North Carolina
Wyoming
Michigan
Texas
Kansas
South Carolina
Oregon
Tennessee
Missouri
Montana
Alabama
Washington
Connecticut
Ohio
Illinois
Georgia
Hawaii
New York
New Jersey
Indiana
Maryland
Mississippi
California
Oklahoma
Nevada
Kentucky
Louisiana
New Mexico
Arkansas
West Virginia
Alaska