5 Must-Have Travel Items That Save You Money in the Long Run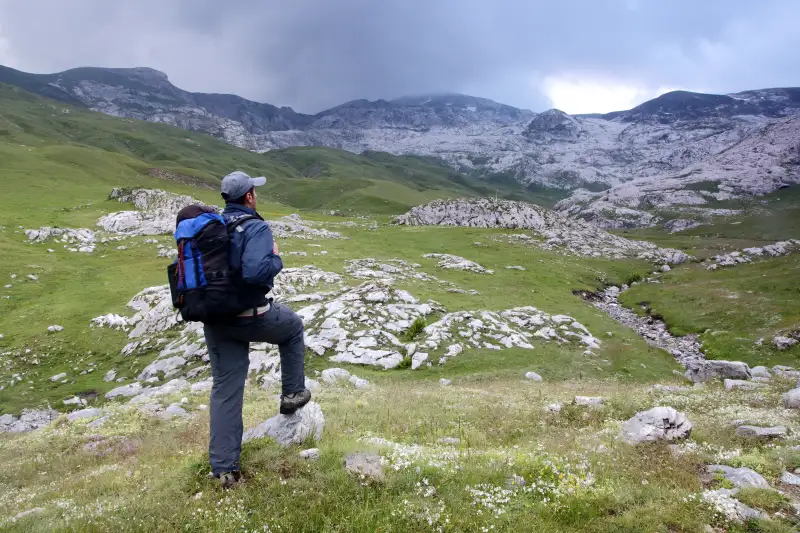 Massimo Ravera—Getty Images
Traveling is often pricey, and there's nothing more annoying that seeing your vacation bill rise because of overpriced necessities or unexpected expenses.
By spending a little more upfront on the right kit of travel accessories, however, you can avoid surprise travel fees and save yourself some cash down the road. Here are some travel purchases to make that can save you money in the grand scheme.
So you went a little overboard with the souvenirs. Don't get slapped with a $100 overweight-baggage fee and spare yourself the embarrassment of unpacking and trying to cram even more into your carry-on in the airport terminal Amazon reviewers give a 4.7-star rating to this inexpensive, lightweight Ektekcity digital luggage scale ($8) that's small enough to slip in a pocket and registers up to 110 pounds.
If you know you tend to overpack, another option is this clever luggage scale ($15), which includes a built-in tape measure so you can make sure that overstuffed carryon bag will still make it into the overhead bin.
The only thing more annoying about having to spend money on one of those trash-bag-style ponchos if your vacation takes a turn for the stormy is knowing that you're spending money to basically look like you're wearing a trash bag. Plus you'll probably wind up trashing it after a single use. As an alternative, this durable, featherweight (it's just 3 ounces!) Mountain Hardwear water-resistant shell ($100) has a hood, zippered security pocket and squishes down into its own pocket for easy packing. (You can grab a women's version here on Amazon.)
Courtesy of Mountain Hardwear
Waves, waterfalls, water parks — they're some of the best parts of summer vacation… unless you're a phone, that is. If you want to capture your family's vacation memories on your Instagram feed, a rugged and waterproof phone case is the best investment you can make to protect your iPhone or Android device. This Lifeproof case ($45) comes in a host of fun colors, while its slim and shockproof design means you can keep snapping away wherever you are.
Don't get stuck shelling out $3 for a bottle of water after you clear airport security or inside the gates of a theme park. When the leak-proof, BPA-free Nomader collapsible water bottle ($22) is empty, you can roll it up and cram it into the tiniest corner of your carry-on with ease. Just unroll and refill the flexible silicone 22-ounce bottle when you hit the next water fountain, and send thirst packing.
Skip the truck stop jerky or drive-thru value meal on your road trip. Instead, tote your own snacks and drinks in Yeti's portable Hopper Flip 12 personal cooler tote ($250). It's leakproof and as rugged as the brand's hard-shell coolers. The Amazon fans who have given it a 4.4-star rating vouch for the Hopper's ability to keep food and drinks stay chill in the summer heat.
Finally, here's a hack for consumables like sunscreen and snacks: Avoid paying more on the road — and don't be limited by the selection at wherever you happen to stop — by ordering these items ahead of time and having them sent to an Amazon Locker location at your destination. If you already have Amazon Prime, you can get the same free two-day shipping you usually enjoy with the service; otherwise, standard shipping rates may apply.
We've included affiliate links into this article. Click here to learn what those are.