Bill Gates' Advice to His Younger Self Reveals Something About the Best Kind of Intelligence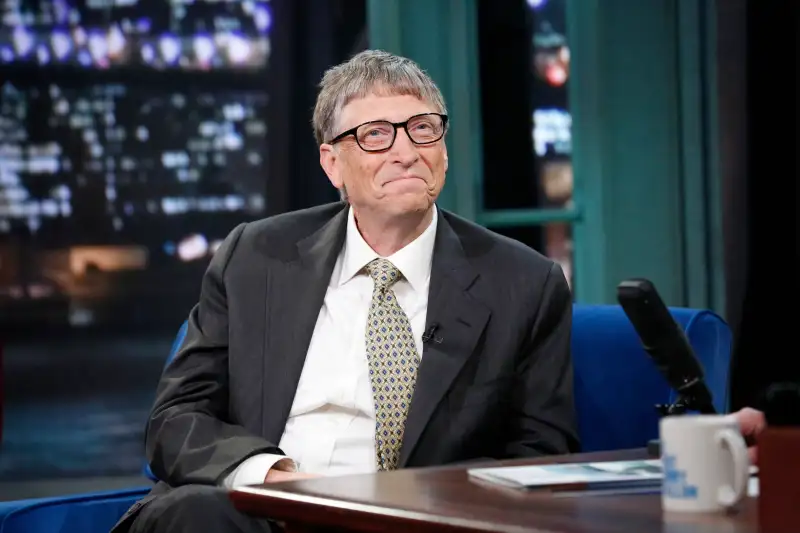 NBC—NBCU Photo Bank via Getty Images
Bill Gates, the richest man on earth and one of the world's leading philanthropists, has a lot of wisdom to impart to the masses.
And thanks to podcasts, it's never been easier to access it.
Reid Hoffman, the founder of LinkedIn, has a new podcast in which he talks to his friends, who happen to be the most important people in tech, about what they've learned along their journeys — and what lessons they can teach the rest of us.
In the most recent episode, Hoffman asked Bill Gates what he would tell his younger self about hiring. Gates' answer reveals something about the best way to position yourself in your career — and the best way to create a successful business.
Gates responded by saying that he wished he had hired more people with a narrow but profound knowledge of a certain subject, like sales management. He thought he'd be able to handle something like that himself, but he was wrong.
"I thought partly because of myself, or misperceptions of self, 'Hey I can learn sales, what is that? Profit and loss, you take sales and subtract the losses...Do you need to go to biz school? I don't think so,'" Gates said. "I didn't have enough respect for different deep knowledge. I didn't have enough respect for good management, what really good management is."
It's essentially Gates' description of the fox and hedgehog parable, most famously put forward by philosopher Isaiah Berlin. The fox is clever, knows a little bit about many things, and can survive in different environments. But the hedgehog, who knows a lot about doing one thing, can do that one thing extraordinarily well and end up enjoying a deeper level of success. While foxes merely get by, hedgehogs can accomplish incredible things that would be simply impossible if they were well-rounded.
There remains some debate about which approach to one's career is truly preferable, but Hoffman and Gates both believe in the hiring of hedgehogs for certain positions. In many cases, a manager should not be looking for generalists, or jacks of all trades, but specialists who are at the top of their specific fields.