A Fashion Mogul Beat Bill Gates as the World's Richest Person for a Few Hours Yesterday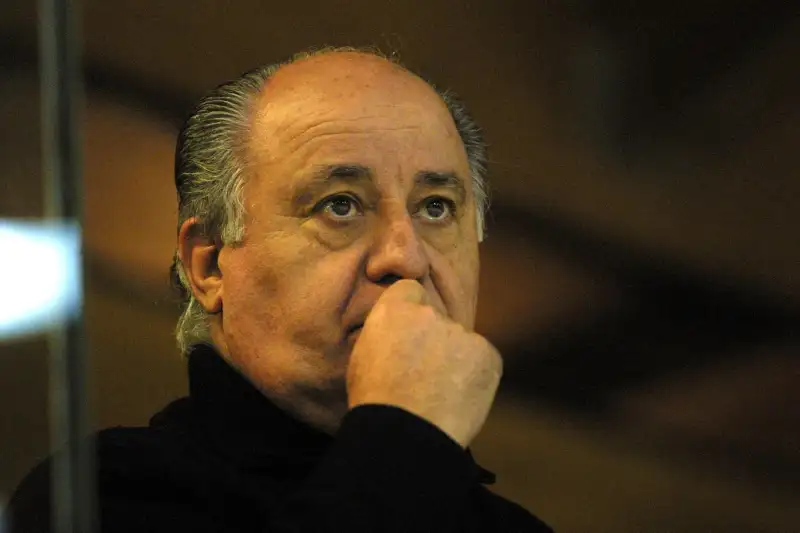 Xurxo Lobato—Cover/Getty Images
Amancio Ortega, the founder of clothing chain Zara, briefly became the world's richest person on Wednesday, surpassing established No. 1 Bill Gates.
It wasn't the first time the reclusive Spanish billionaire has held the top spot. With an estimated net worth of $85 billion, according to Forbes' real-time rankings of the world's billionaires, Ortega, 81, has seen his net worth climb $1.2 billion just in the past month. Based on fluctuations in the stock market, Ortega was ranked as the world's richest person, briefly, on Tuesday, and then again, briefly, on Wednesday. He also held the top spot for a quick spell about a year ago.
According to the Bloomberg Billionaires Index, Ortega's net worth has increased $11.6 billion thus far in 2017, compared to a rise of $3.36 billion for Gates and $17.7 billion for Amazon founder and CEO Jeff Bezos.
Born in the north of Spain in the throes of the country's 1930s civil war, Ortega came from nothing. His biography describes Ortega's family getting suspicious looks at the checkout counter from grocers, an experience Ortega said both shamed and fueled him.
He dropped out of school at about age 14 and began working in a shirt store. Eventually Ortega decided he'd gained enough experience to start his own fabric mill, alongside family members and his future wife, Rosalia Mera, an unsung hero of the Zara-Ortega story.
But Ortega was no overnight success. It took 12 years between the founding of the textile outlet, in 1963, and the first Zara storefront in 1975. What set Zara apart, according to the BBC, was its ability to bring the latest high-fashion trends to the average person more quickly than other, bigger and more established stores were doing. As the company said in its mission statement: "Zara's aim was to democratize fashion. In contrast to the idea of fashion as a privilege, we offer accessible fashion that reaches the high street, inspired by the taste, desires, and lifestyle of modern men and women."
Today, the model is known as fast fashion, and is copied and studied around the world.
In 1985, Ortega formed Inditex as the holding company for his Zara locations, as well as other interests he'd invested in. Inditex finally went public in 2001, and has climbed many multiples since.
Ortega formally stepped aside as chairman in 2011, but remains actively involved in the company.