A Study of the World's Richest 100 People Reveals the Most Common First Job of Billionaires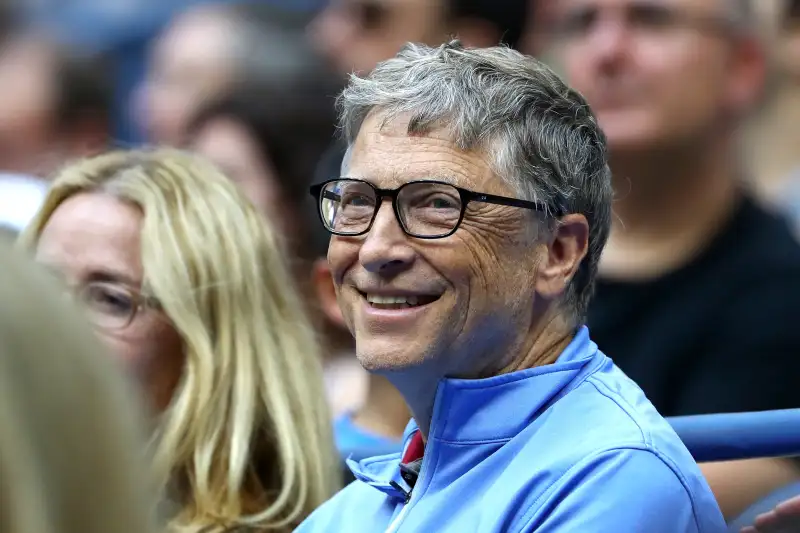 More billionaires started out as salespeople than any other occupation, according to a new analysis of the world's 100 wealthiest individuals.
British recruiting firm Aaron Wallis broke down the backgrounds of the world's 100 richest people, and found that 10% of them started out hawking goods and services.
"It could be that people who are familiar with business deals at an early point in their career will take this forward to be successful in the million and billion-pound deals that come later on in their life," the group's report stated in its conclusion. "Certainly, this is true of the story of George Soros, the 29th richest person in the world, who started his career as a traveling salesman for a toy and gift wholesaler before making his fortune as a trader and broker. The same could be said of Michael Dell, who started working as a cold call salesman for a newspaper before making his money as the founder of the computer hardware company Dell."
The next most common first job for billionaires was stock trader — which in some ways is a sales job by another name, as it requires excellent communication skills to get the best deal. Software developer and engineer came next in the list: Each field was the first job for five of the billionaires on the list. Meanwhile, the first job for two of the world's richest people was construction worker.
The study also looked at the college majors of the world's richest individuals. Engineering was the most common university degree on the list, with 22 having studied the subject.
"There's a clear trend between the people who studied an engineering subject and the richest 100 in the world," the firm said. "Many of the entrepreneurs who made their money in technology studied engineering, for example Jeff Bezos of Amazon, or Larry Page of Google."
A business degree was second-most-common at 15, followed by finance and economics at 11. Only three billionaires studied computer science — but that doesn't include individuals like Bill Gates, who also studied but it dropped out. A full 25% on the world's richest list do not have degrees.
Only 17% of the list started their own business as their first job, suggesting that it is in fact one of the most difficult paths to financial superstardom; 53% started out at another firm. And 30% became ultra-rich through the easiest path possible: They inherited their wealth.