Most of the Billionaires from 1995 Aren't Billionaires Anymore
Money is not a client of any investment adviser featured on this page. The information provided on this page is for educational purposes only and is not intended as investment advice. Money does not offer advisory services.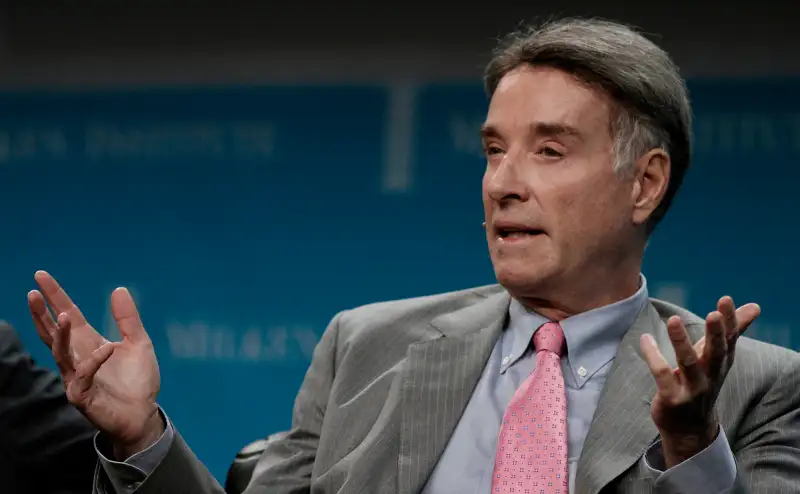 Alcorn, Jonathan—Bloomberg/Getty Images
Though you'd never know it, it's apparently very hard to be a billionaire. And it's not because you must face difficult decisions like whether to holiday in St. Moritz or Bora Bora. No, it's simply because it's very hard to stay a billionaire.
Back in 1995, there were 289 billionaires, according to a recent report from UBS Group AG and PricewaterhouseCoopers. Today, only 126 of them still crack 10 figures in terms of personal wealth.
So what happened to those 163 billionaires who are no longer billionaires?
"Death, dilution of wealth and business difficulties account for the precariousness of entrepreneurs' fortunes," reads the report. "From 1995's class of 289 billionaires, 66 have died, 24 fortunes have been lost through family dilution and a further 73 have disappeared due to business problems and other reasons." It's definitely hard out there.
The wisdom of playing at the high-stakes tables of the investing world is a good idea—even for billionaires—has been called into question of late, as people like Vox's Dylan Matthews convincingly argued that Donald Trump, America's loudest billionaire, would have been better off with a very safe index fund, just like the ones Money recommends to its readers.
While many circa-1995 billionaires have seen their fortunes dissipate, many more billionaires have been made over the last decade. Most of them come from the consumer, retail, technology, and financial sectors, according to the report. And, despite gross gender disparity in pay, the number of female billionaires grew much faster than the number of male billionaires—by a factor of 6.6 to 5.2. Today, there are almost seven times more female billionaires than there were than in 1995.