These Are the 10 Richest Harvard Grads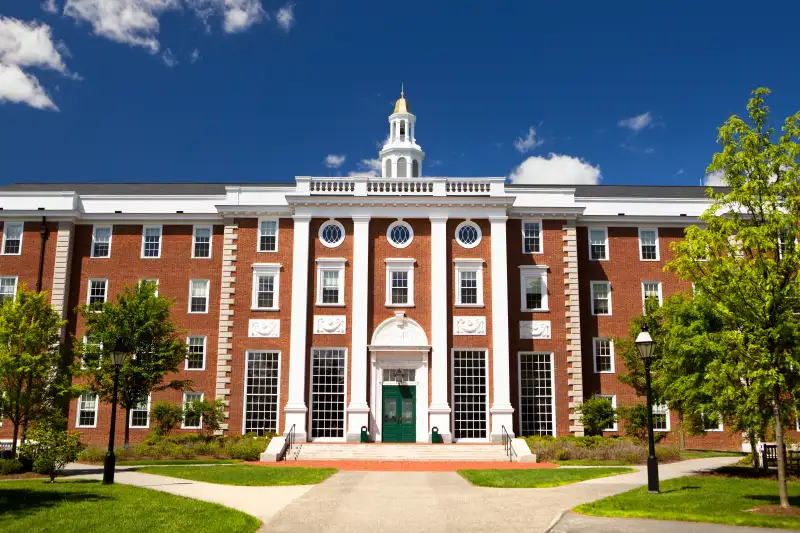 A new survey reveals the 10 richest graduates of Harvard, the university that pumps out billionaires like no other.
According to the wealth information firm Wealth-X, Harvard is the world's top university for producing billionaires, claiming 125 of them with a combined wealth of $590 billion. Stanford has produced the second-most billionaires at 50; the University of Pennsylvania comes in third with 47 billionaires.
Wealth-X used its proprietary database of information on the ultra-wealthy to produce its rankings—and to examine the differences between Harvard billionaires and non-Harvard billionaires. What researchers found is that nearly two-thirds of Harvard grad billionaires are self-made, a higher percentage than the global average of Wealth-X's billionaire census of 55%. Harvard billionaires also have an average net worth of $4.7 billion, which is "substantially higher than the global average" for billionaires, according to the report.
It's notable that Harvard billionaire grads including Bill Ackman, head of hedge fund Pershing Square (BA/MBA '92, worth $1.4 billion), and Meg Whitman, CEO of Hewlett-Packard (MBA '79, worth $2.6 billion), aren't nearly rich enough to crack this list's top 10. On the other hand, two famous Harvard dropouts are wealthier than any of the Harvard students who hung around long enough to earn degrees: Bill Gates, the richest man in the world, is now worth $89.2 billion, while Facebook founder Mark Zuckerberg is worth $64.2 billion.
Here's the list of Harvard's top 10 richest alumni.