Why You'll Be Paying More at Diners and Bakeries This Summer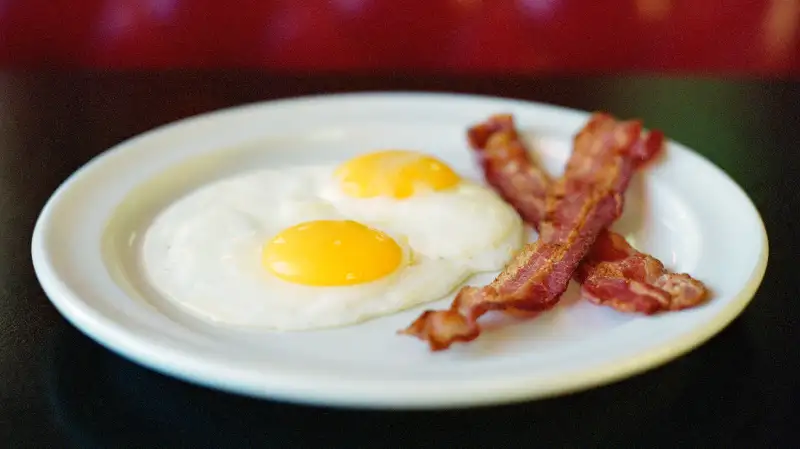 The bird flu outbreak, which has killed 48 million chickens and turkeys over the past few months, began affecting the price of eggs sold by supermarkets and wholesalers starting early in spring. In some cases, the price of a dozen eggs at the grocery store doubled in about a month, and the USDA anticipates that shoppers will see record high prices by the end of the year.
The Whataburger fast-casual chain decided to scale back its breakfast hours in order to cope with an egg supply that was both limited and expensive. But for the most part, restaurants and other prepared-food sellers have steadfastly tried to maintain their same menus, at the same prices, while waiting for the impact of the bird flu to subside.
Based on recent reports, however, it looks like we're reaching a breaking point. Diners, restaurants, and bakeries throughout the Midwest are slowly scratching egg-heavy items off their menus, or they are considering adding a surcharge of 50¢ to $1 for orders that feature eggs, the Associated Press reported. "I'm absorbing it right now, but I am due for a price increase," one Nebraska diner owner said of the fact that the wholesale price for a case of eggs has more than doubled since mid-April.
Likewise, after talking to the owners of bakeries, caterers, and restaurants, the St. Louis Post-Dispatch noted, "the rising cost of eggs might soon result in more expensive meals for customers." The cost of preparing pies, cakes, pancakes, and of course egg dishes have all gotten much higher for local businesses, and at some point in the near future these costs will be passed along to customers. One bakery said that it has temporarily eliminated angel food cake from the menu because it's too expensive to make. The item can still be customer-ordered—but only at a price much higher than usual.
"I have never seen this type of egg increase in the 19 years I've owned Wedding Wonderland," said Michael Temm, the owner of a cake shop specializing in weddings and upscale events.
Read next: How the Bird Flu Outbreak Is Affecting Your Grocery Bill