Bitcoin Prices Are Surging Again Amid Global Uncertainty
Money is not a client of any investment adviser featured on this page. The information provided on this page is for educational purposes only and is not intended as investment advice. Money does not offer advisory services.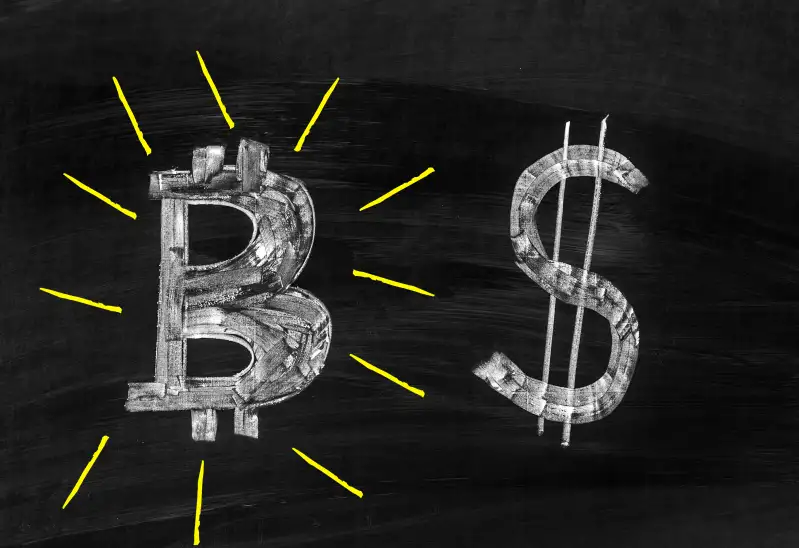 Recent predictions that the value of Bitcoin would skyrocket as Donald Trump takes over the presidency appear to be coming true—weeks before the change in administration even happens.
In its annual Outrageous Predictions report, the Danish firm Saxo Bank stated that America's expected spending binge in 2017 and beyond by the Trump administration will cause "U.S. growth and inflation to sky rocket, forcing the Federal Reserve to accelerate its hikes and the USD dollar to hit the moon." As a result, Russia, China, and other emerging markets could likely shift away from mainstream banking options, and Bitcoin, the alternative virtual currency, could emerge as newly valuable amid the chaos. "We could see Bitcoin easily triple over the next year going from the current $700 level to +$2,100," Saxo Bank researchers wrote a few weeks ago.
Since then, Bitcoin's value has positively soared. As of Wednesday, a unit of Bitcoin was trading for around $950, according to the exchange-tracking site CoinDesk. The price of Bitcoin hasn't been this high since November 2013, when it was trading for $979.
Bear in mind, however, that as we've previously reported, economists have criticized the unregulated digital currency as a "loaded roulette wheel," and even "evil." Bitcoin is certainly prone to wild fluctuations: Roughly a year after reaching a record high in the fall of 2013, Bitcoin had lost more than half its value and was trading below $300. One unit of Bitcoin was worth only $400 to $450 throughout the first five months of 2016—meaning it has more than doubled in a few short months.
While uncertainty following Brexit and the election of Donald Trump are undoubtedly contributing to Bitcoin's amazing rise, the currency's value is simply a result of how much it is perceived to be worth—now, and more importantly, down the road. Lately, it looks like Bitcoin's value is increasing essentially because people think that its value will keep increasing in the future.
"The media continues to speculate what the reasons for the rise might be, but enthusiasts already know," Mati Greenspan, a senior market analyst at trading platform eToro, explained to Business Insider on Wednesday. "They're simply speculating about how high it will go."