The British Pound is Getting Killed. You Should Care.
Money is not a client of any investment adviser featured on this page. The information provided on this page is for educational purposes only and is not intended as investment advice. Money does not offer advisory services.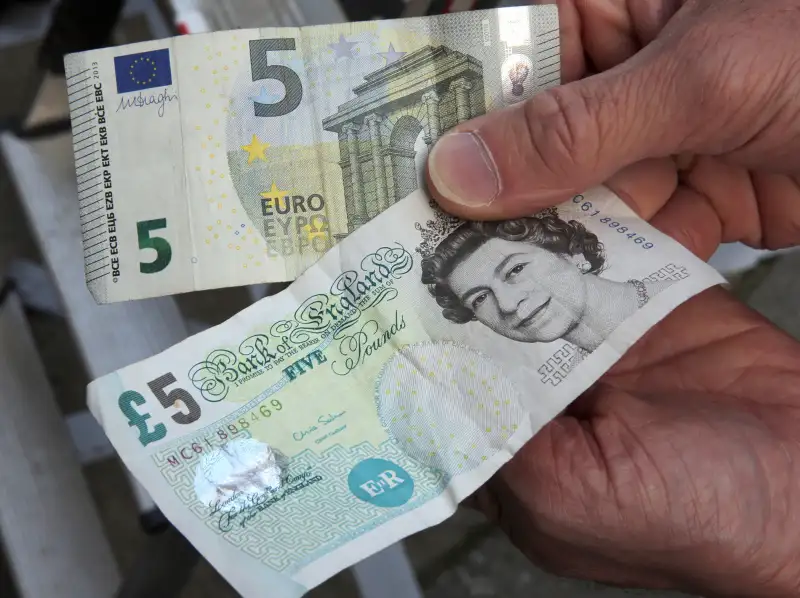 Michael Kappeler—picture-alliance/dpa/AP Images
British voters blindly jumped headfirst into the unknown Thursday by taking the unprecedented and historic step to break from the European Union. Now the British pound is paying the price.
Sterling dropped as much as 11% against the dollar after the vote, hitting 31-year lows, as investors quickly and firmly punched the nearest panic button. One pound now buys $1.37, compared to $1.49 before the so-called Brexit results came in. Prime Minister David Cameron, who lobbied to remain, has announced plans to resign, while the values of stocks and bonds around the world - not to mention gold - are fluctuating wildly. When the Dow Jones Industrial Average is down more than 400 points and the S&P 500 has its worst opening since 1986, it's hard to focus on anything else.
But the value of the pound is important, and here's why. A stronger dollar against major currencies like the pound and euro makes U.S. exports less competitive, thereby limiting gross domestic product, and payroll, growth. Over the longer term, the U.S. now will have a harder time pushing for its interests in Europe, from trade deals to containing Russia. What's more, savers who had hoped the Federal Reserve would raise short-term interest rates anytime soon should be disappointed.
Read more: The Markets are Panicking over Brexit Vote. You Shouldn't.
A rate hike at July's Federal Open Markets Committee (FOMC), which was already looking unlikely, is now all but off the table. The domestic economic recovery was already at sixes and sevens thanks to consecutive poor jobs reports. "A U.K. vote to exit the European Union could have significant economic repercussions," Fed Chair Janet Yellen recently told U.S. lawmakers.
Money managers are taking notice.
Read More: Why the Bad Jobs Report is a Big Deal
"Although not to be ruled out, the weak pound sterling and conversely the strong dollar will impact the FOMC's decisions as to any rate hikes in 2016," Ernie Cecilia, CIO of Bryn Mawr Trust, which has $8.5 billion assets under management. "Expectations for a Federal Reserve interest rate hike have dropped with the market pricing in a very low probability of any change to the federal funds target range this year."
While it's true that American tourists will now have more spending power if they visit Big Ben this summer, the world may be poorer for it. And you'll definitely see ultra-low interest rates over the summer, fall and winter.