Snap Co-Founder Evan Spiegel Just Lost More than $1 Billion
Money is not a client of any investment adviser featured on this page. The information provided on this page is for educational purposes only and is not intended as investment advice. Money does not offer advisory services.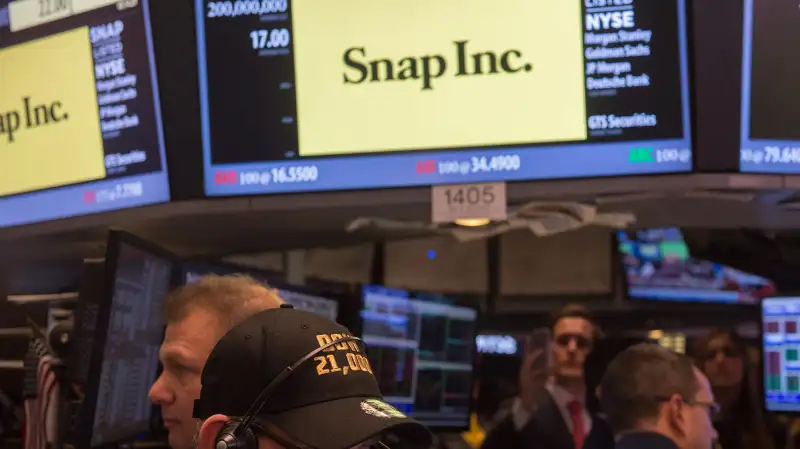 Bryan R. Smith—AFP/Getty Images
Welcome to life on Wall Street, Evan Spiegel.
The social media company that he co-founded just lost nearly a quarter of its value overnight after Wall Street reacted negatively to Snap's first earnings report as a publicly-traded company. The maker of the wildly popular photo sharing and instant messaging app Snapchat underperformed on nearly every key metric in the recently ended quarter.
As a result, Spiegel and fellow co-founder Bobby Murphy — who are the biggest shareholders in Snap — each saw more than $1 billion of their wealth disappear.
Snap's revenues came in at just under $150 million, or $8 million below expectations. The Venice, Calif.-based company lost $2.2 billion in the quarter — $2 billion of which was a result of stock compensation. Meanwhile, it added only 8 million more daily active users than in the previous quarter.
"They have to prove that they can keep innovating features, products, and functionality that makes Snapchat engaging for consumers and useful for advertisers," Mark Mahaney, an analyst at RBC Capital Markets, told Bloomberg. In other words, they have to avoid the troubles that plagued Twitter early on in its development.
Not only does Snap have to show investors that it can grow fast, but it must also demonstrate that it can compete with Facebook, whose empire includes Whatsapp and Instagram. Instagram Stories, which Facebook recently rolled out in a rather blatant effort to copy Snapchat's popular features, now has roughly 35 million more active users than Snapchat.
No one can reliably predict where Snap will be in a year, much less a decade. It was an expensive gamble when it went public, and remains an expensive bet today, even after this stock drop-off. But maybe it will prove to have more potential than Facebook. Or maybe it'll resemble Go Pro, another troubled camera company.
Either way, investors should expect major overreactions as Snap evolves into what it'll become. The question is whether you have the stomach to endure the growing pains.