For the First Time in 8 Years, Millennials Aren't the Generation That's Buying the Most Homes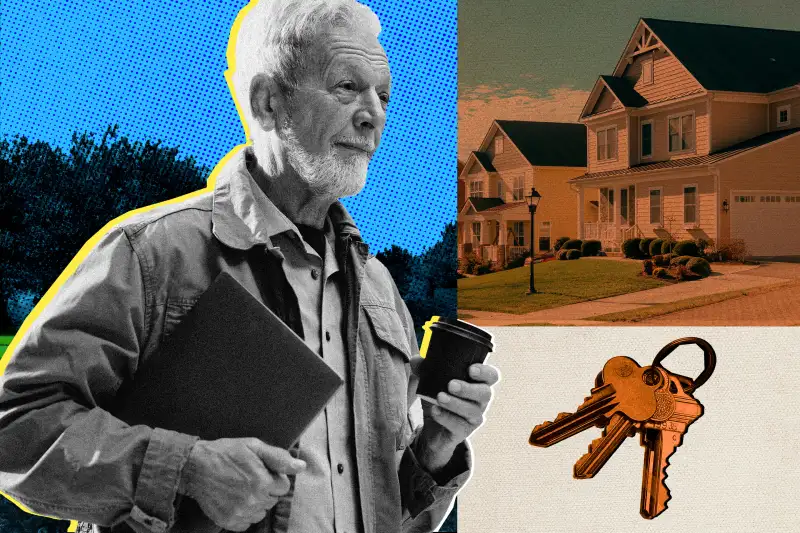 Eddie Lee / Money; Getty Images
As the real estate market got tougher for buyers, boomers made a comeback. Today's home purchasers have become older, and baby boomers have surpassed millennials as the generation buying the most homes.
From 2014 to 2021, millennials were purchasing the most homes, but that changed in 2022 as high prices and high mortgage rates made it more difficult for younger Americans to buy, according to a new survey from the National Association of Realtors (NAR).
Boomers, who tend to have more equity in their homes and more wealth overall than younger generations, have been in a comparatively better position to buy.
What the research says
For the 12-month period ending June 2022, boomers (ages 58 to 76) made up a 39% share of the buying market, up from 29% the year before. Meanwhile, the share for millennials (ages 24 to 42) declined from 43% to 28% because they were significantly impacted by the rise in prices and borrowing costs.
"Baby boomers have the upper hand in the homebuying market," Jessica Lautz, deputy chief economist and vice president of research at the NAR, said in the report. "The majority of them are repeat buyers who have housing equity to propel them into their dream home."
Millennials move around more frequently than boomers, often to shift into larger homes or to relocate for work, which is part of the reason their buying share was high for many years and remains fairly high. "On average, younger millennials stayed in their homes for four years, while older boomers sold their homes after 16 years," the report said.
Beyond millennials and boomers, Gen X (ages 43 to 57) accounts for 24% of the market, while Gen Z (ages 18 to 23) makes up 4%. The silent generation (ages 77 to 97) also represents 4% of home purchases.
The real estate market, in addition to becoming less favorable for millennials, has also gotten more difficult for first-time buyers. The survey results show show that only 26% of buyers were first-time buyers, a decrease from 34% a year prior and a record low since the NAR began keeping track.
Bottom line
Younger Americans, who typically have less home equity or are getting into the market for the first time, are struggling to buy homes, making way for boomers to become the top homebuying generation.
More from Money:
Best Mortgage Lenders of March 2023
3 Trends Shaping the Spring Housing Market for Buyers and Sellers