The British Pound is Falling Down. Here's Why You Should Care
Money is not a client of any investment adviser featured on this page. The information provided on this page is for educational purposes only and is not intended as investment advice. Money does not offer advisory services.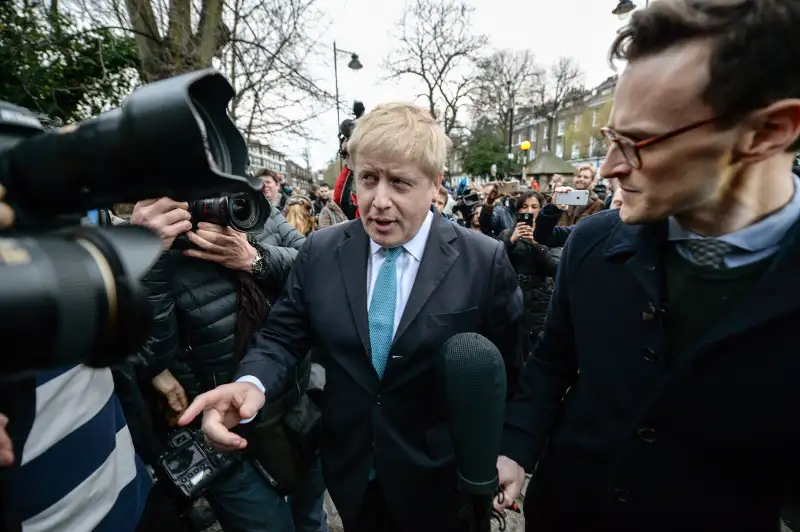 Chris Ratcliffe—Getty Images
The British pound is in a full-blown crisis, proving a couple of points: First, it appears that Europe's troubles aren't behind it, and second this shows that political confusion and dysfunction extend beyond the pond.
The pound sank more than 2% this morning to around $1.41, putting the currency at its lowest point against the dollar since the depths of the global financial crisis in 2009. Monday's plunge followed remarks by London mayor Boris Johnson, who broke with U.K. prime minister David Cameron and said that he would support a referendum to break from the European Union.
Already nervous over a so-called "Brexit," investors are selling sterling at a rapid pace, which has fallen against every major currency.
Fixed exchange markets had calmed down at the end of last week after Cameron announced an agreement with E.U. officials for the U.K. to stay in the 28-nation bloc ahead of the June 23rd election. The call to leave the political union comes as Cameron's opponents say E.U. membership is not worth the financial cost, brings in too many migrants and is entangled with red tape.
What's it to Americans?
We live in an increasingly global world and the specter of a Brexit will likely harm international growth, as well as parts of your foreign holdings.
"If the electorate choose the 'leave' option, this may place a drag on both the U.K. economy and stock market," notes Causeway Capital Management portfolio manager Conor Muldoon. "U.K.-listed firms in the financial sector would likely incur a setback to their earnings from economic disruption."
British banks are already under pressure. Lloyds Banking Group, for instance, is already down double digits this year and composes more than 2% of Money recommended fund Oakmark International.
U.K.'s departure could also harm the remaining E.U. members. "The E.U. is in a precarious state already, with GDP in most countries still below its 2008 level, refugee inflows adding to pressure on resources and policymakers struggling to respond," senior European economist at Capital Economics Jennifer McKeown told The Guardian.
As the E.U. battles high unemployment and low growth, this kind of shock will only add to investor anxiety. Plus reduced economic appetite abroad lessens the demand for American goods, and a weaker British pound against the greenback makes U.S. exports less competitive.
The stock market has already flirted with bear status this year — you don't want another reason for investors to sell.