Here's How Much Less the British Pound Is Worth Today After Last Night's Flash Crash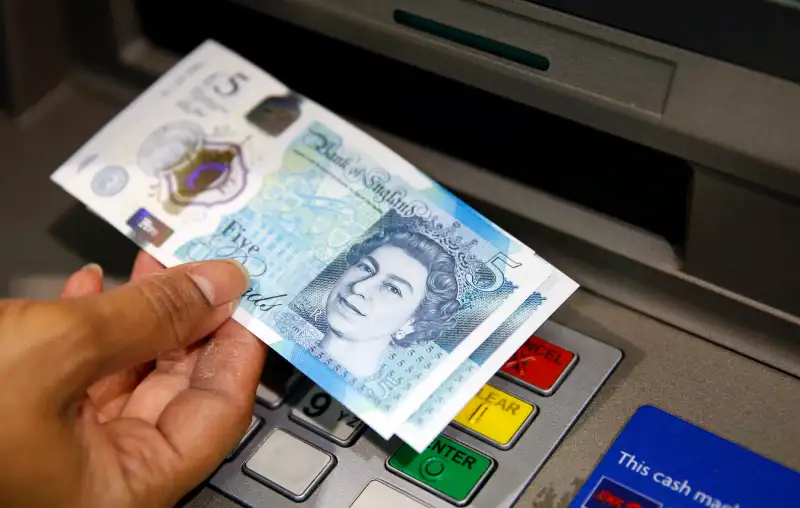 The value of the British pound tumbled sharply overnight, plunging nearly 10% on international exchange markets before bouncing back up nearly as steeply. The takeaway is that the pound is worth 2% less versus the U.S. dollar compared to yesterday, and British sterling's value is down nearly 5% just this week. It's also down roughly 20% compared to the recent past.
As of Wednesday, the pound was worth $1.27, a 31-year low for the UK's currency. In the fall of 2014, by contrast, one British pound was worth $1.60. In effect, everything in the UK is discounted by over 20% for people using the newly powerful American dollar.
Overnight on Thursday, the pound dropped as low as $1.18, before recovering to $1.23 on Friday morning, Bloomberg News reported. The decrease was reminiscent of what happened in June, when the pound was hammered after the UK voted for Brexit—the nickname for Britain leaving the European Union. Soon after the vote, the pound was worth $1.37, compared to $1.49 just beforehand.
Read Next: Thanks Brexit! Here's How Much Cheaper It Is for Americans to Visit the UK Now
The latest decreases in the value of the pound come as a result of "growing fears of a 'hard' exit by Britain from the European Union," according to Reuters, a situation that has "sent a shiver through world markets."