Bulletproof Backpack and Vest Sales Soar After San Bernardino Shooting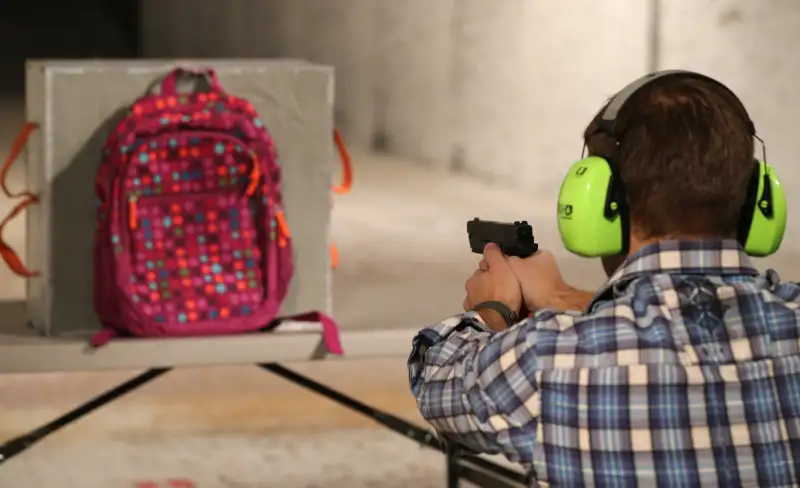 Frey, George—Getty Images
As a New York Times editorial urges the nation on its front page—for the first time since 1920—to fix the root causes of gun violence in America, average citizens are responding in ways that shouldn't come as much of a surprise. Some are buying guns of their own, likely pushing 2015 to yield the most ever gun purchases in history. Others are buying up ballistic body armor and bulletproof backpack inserts for the safety of their families.
For Bullet Blocker, a backpack-insert company founded by a concerned parent after the Columbine shooting, sales after have gone from around 20 to 10,000 per week after Sandy Hook, according to Marketplace.
The trend has continued up, significantly, in recent weeks. Security Pro USA, which sells bulletproof vests, saw sales rise 600% the day after the San Bernardino shooting.
Like guns, bulletproof vests can't be sold to felons, but there's no background check required. According to KXAN, all you have to do is lie if you want a bulletproof vest and have a record.
In addition to the spike in bulletproof vest sales, gun sales have been soaring, but as KXAN notes, not necessarily for the reason you might think. Instead of as a means of self-defense, people buy guns in the wake of increased shootings because they fear it will lead to increased regulation. So, they stockpile while they can. And, considering the body armor used by the San Bernardino perpetrators, a similar mindset could be spurring on body armor sales.
MORE: Gun Sales in U.S. on Pace to Beat All-Time High This Year