Business Insurance Hasn't Helped Much During the Pandemic — But Better Plans Are in Sight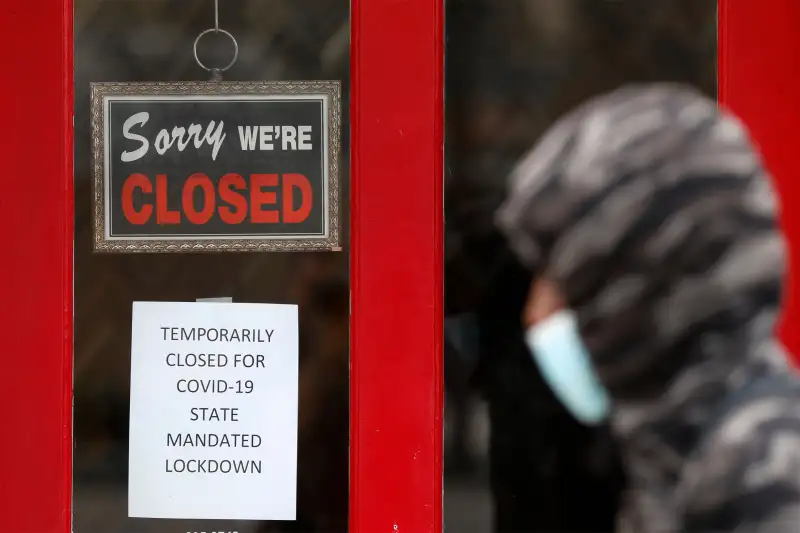 During coronavirus, many small businesses haven't collected as they'd hoped on their business insurance, and new policies and programs are in the works for future pandemics. But you shouldn't hold off on insuring or re-insuring your company now.
Tempting as it might be to wait for better virus coverage than current policies offer, that's a risky strategy, says Richard Whitworth, head of business consulting at Cetera Financial Group Inc., a network of investment advisory firms. Since the pandemic isn't over, having appropriate coverage now is even "more paramount because the unknowns and the risks are so much greater," Whitworth says.
Read on for more on why small businesses who were insured aren't getting some coronavirus payouts, how new programs and policies hope to remedy that for future pandemics, and the importance of taking steps now to protect your business.
How insurance fell short during coronavirus
The wrangling over coronavirus insurance payouts is over a component of many policies known as business-interruption coverage. It aims to reimburse companies for lost income and additional expenses when they need to close up temporarily for reasons that are beyond their control.

Many policyholders expected carriers to pick up the tab for their losses when coronavirus required closures or cutbacks to their businesses. Instead, they've experienced a double whammy in their fight for payouts.

The first blow comes from the customary language in business-interruption coverage. According to the Insurance Information Institute, "policies typically have exclusions saying an insurer will not pay for loss or damage caused by or resulting from any virus, bacterium or other microorganism that induces or is capable of inducing physical distress, illness or disease."
With their claims denied based on that language, companies with policies have launched hundreds of court bids. These often assert that, virus or not, the insured company should receive a payout because they had been denied access to their premises due to pandemic restrictions, making commerce all but impossible. In decisions thus far, courts have generally sided with carriers, upholding the insurers' contention that direct physical damage to property is required to trigger a business interruption claim. Beyond that, carriers have argued that retroactively forcing insurers to cover pandemic losses is unconstitutional and threatens the industry's solvency.
Proposals to help in the next pandemic
With so many small businesses denied insurance claims against the coronavirus, efforts are afloat to better protect small businesses in future. Generally, the ideas involve collaboration between insurers and the federal government.

A few bills have been introduced in the House to address these issues. Representative Carolyn B. Maloney, a Democrat of New York, has introduced the Pandemic Risk Insurance Act to require insurance companies to offer business interruption insurance policies that cover pandemics. The Act would also create a Pandemic Risk Reinsurance Program to ensure that there is sufficient capacity to cover these losses and protect the U.S. economy in the event of a coronavirus resurgence and future pandemics. Another measure, the Business Interruption Relief Act of 2020, was proposed by Representative Mike Thompson, a Democrat of California, to create a voluntary program for insurers, in which insurers could choose to pay out claims to these businesses and be reimbursed by the federal government.

Meanwhile, the insurance industry has proposed several solutions of their own. One idea, put forward by insurance provider Chubb Limited, is to create a program for small businesses to provide an immediate cash infusion when a pandemic is declared and a separate voluntary program for medium and large businesses with losses paid through the existing industry claims adjudication process. These programs would require the federal government to assume a substantial percentage of the risk, through direct U.S. Treasury funding to insurers for the small business program, and through a newly created government–run reinsurance entity for medium and large business losses, according to the proposal.

Another plan, the Business Continuity Protection Program (BCPP), proposes revenue replacement assistance for payroll, employee benefits, and operating expenses whenever a President declares a viral emergency. It comes from a triumvirate of industry associations: the National Association of Mutual Insurance Companies (NAMIC), the American Property Casualty Insurance Association (APCIA), and the Independent Insurance Agents & Brokers of America. For this relief, businesses would need to purchase revenue replacement assistance from the BCPP — up to 80% of payroll and other expenses — at least 90 days before the Presidential declaration, according to the plan.

None of these initiatives are likely to yield gains immediately. The various House bills have been referred to committee, but there's still potentially a long road ahead to passage and implementation. And the presence of both these bills and competing industry-government proposals is liable to lead to months of discussion and negotiations, with inevitable disagreements to iron out.
You don't know what the government is going to do or which way the winds are going to blow, business consultant Whitworth says. "I wouldn't want to wait for an external policy to control what I can do for my business or myself."
What small businesses should do now
More than the timing of these efforts, there's no guarantee they'll come to fruition, so small business advisors say it doesn't make sense for companies to delay buying necessary protection or adjusting existing coverage levels, if needed.
Rather than holding out for what eventually could be a better deal, advisors say it's more prudent for businesses to protect themselves now, and amend coverage later, if necessary.
Focus on what you can control, not what you can't. "You can control the insurance you obtain for your business or for yourself," Whitworth says.
These ongoing disputes underscore the necessity of small businesses understanding their commercial coverage and ensuring its adequacy. Many times business owners don't know what they actually have — or need — until there's an incident and it's too late, says Hubert Klein, a partner and practice leader for the Financial Advisory Services Group in EisnerAmper LLP's Iselin, N.J. location.
To make sure your business is adequately protected, it's important to review your existing coverages and what you're actually getting. "Policyholders need to read the details of the policy to understand what is covered, as well as have those levels of discussions with a broker who is selling the policy," Klein says.
More from Money
The Best Business Insurance of 2020
Why A Small Business Credit Card Is Essential If You're Self-Employed
How I Saved My Small Business: A Black Wedding Planner Helps Connections Bloom in Quarantine
Rates are subject to change. All information provided here is accurate as of the publish date.